SUNDAY 23RD FEBRUARY 2020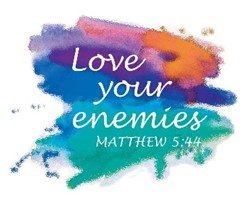 THE SEVENTH SUNDAY IN ORDINARY TIME
A WARM WELCOME TO ALL OUR VISITORS

Pope's Intentions for the month of February
Listen to the Migrants' Cries.
We pray that the cries of our migrant brothers and sis-
ters, victims of criminal trafficking, may be heard and
considered.
Mass Times
Sunday
23
Holy Masses
08.30am
Dennis Wall R.I.P. & People & Parish
10.30am
Deceased Members of Mansi, Granata & Cioffi Families
06.00pm
Mass in Polish
Monday
24
NO MASS
Tuesday
25
Holy Mass
St Walburga
09.30am
TOWNS
Wednesday
26
Ash Wednesday
09.30am
Morning Prayer
Holy Mass
10.00am
Mgr. Ivor Eagan R.I.P..
02.00pm
Mass at Our Lady of the Angels School
07.00pm
David Trippas R.I.P.
Thursday
27
Holy Mass
09.30am
Aborted Children and Their Families.
Friday
28
Holy Mass
12.30pm
Margaret Lottie Tobin R.I.P.
Saturday
29
Holy Mass
09.30am
Hannah Browning R.I.P.
10.00am
Exposition of the Blessed Sacrament & Confessions
Sunday
01
Holy Masses
08.30am
Theo & Sienna
10.30am
Richard Waddington, Vernon Leech & Peter Rew R.I.P.
06.00pm
Mass in Polish
PLEASE REMEMBER THAT IT IS NOT PERMISSABLE TO FILM OR TAKE PHOTOS DURING MASS
The List of the Sick
I was sick and you visited me
Please pray for the sick and housebound
Due to the current interpretation of GDPR rules we have been advised to remove our list of the sick from the website. As fellow Catholics you will be aware that it is part of our core practice to pray for the sick:

"Is anyone among you sick? Let him call for the elders of the church, and let them pray over him, anointing him with oil in the name of the Lord."

James 5:14

Please continue to pray for our sick brothers and sisters
wherever they may be:
local, regional, national and international

For those wishing to pray for the sick brothers and sisters in this parish, the printed newsletter will now be the only source of names available.
Question of the Week
Adults – What is the point of "turning the other cheek" in an argument, and why is it so hard to do so?
Children – When have you or someone you know insisted on "having the last word" in an argument ? What happened afterwards ?
THANK YOU TO TERESA BAILEY
Teresa has been the co-ordinator for
Eucharistic Ministers for many years.
She has now decided to step down from this role.
We are very grateful for her years of service.
Her place will be taken by Julia Beacroft.
THANK YOU to everyone who attended the
St Valentine's meal last Friday.
A grand total Of £465.53 was raised for Ophelia and
her trip to Cambodia.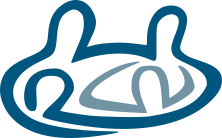 CATHOLIC CHILDREN'S SOCIETY (PLYMOUTH)
LENTEN LUNCHES AFTER 12.30 MASS
FRI 28TH FEBRUARY, FRI 20TH MARCH, FR 27TH MARCH
Homemade soup, Bread & a Variety of Cheeses/grapes.
£7 per person to include a strip of Raffle Tickets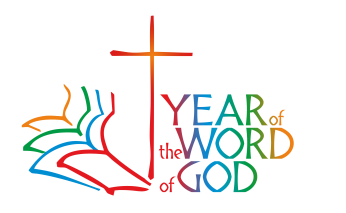 The God Who Speaks – Year of the Word 2020: Scripture
is at the centre of everything the Church does. The Word
of God shapes our prayer and worship life. To mark this
year, a talk by Frs. Guyde Gaynsford and Robbie Low will
be given at The Royal Marines Base Chapel Chivenor on
February 22nd 10am to 1pm. The talks will look at ''How
the Church reads and understands the Bible,'' ''Why do
we read the Old Testament: where is Christ?'' and ''How
the New Testament fulfils salvation history.''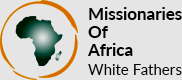 MISSION APPEAL SUNDAY
23RD FEBRUARY
The Missionaries of Africa (The White Fathers) are an international society of priests & brothers from
many countries around the world working mainly in Africa.
The missionaries give witness to the Gospel & the Kingdom of God.
Pope Francis –
Declaration on International Day for the Abolition of Slavery
Caritas Plymouth will be holding their fourth event looking at Modern Slavery & Trafficking on Sat 7 March.
The event will be led by Bishop Mark O'Toole and include speakers from Border Force, the Medaille Trust
and Apostleship of the Sea. Saturday 7 March 2020 10.30 a.m. – 3.15 p.m.at St Boniface College,
Plymouth. It is free and includes a buffet lunch. Booking is essential at: caritas@prcdtr.org.uk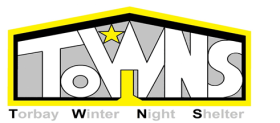 "Dear Friends, thank you for your ongoing support for
the ToWNS night shelters. Please pray especially on
the nights of February 25th, March 3rd and 10th that
our shelter will be a haven of peace and safety for
guests and volunteers alike."


Please join us for a CAFOD mass at 12.30 on Family Fast
Day, Friday 6th March, and for a fund-raising bread and
soup Hunger Lunch afterwards.
Suggested donation £2.50."
WE WELCOME ANYONE WHO WOULD LIKE TO JOIN THE TEAM!
BOB'S HOUSE GROUP
Next meeting 2nd March at 7.00pm. Please contact
Bob by email if you are interested. Numbers Limited. mailto:paice313@btinternet.com
RCIA: Journey in Faith "Come and see".
As a non-Catholic, are you interested in learning more
about the Catholic Church?
Next Meeting Thursday 5th March;
6.30pm in the parish rooms. No commitment .
A warm welcome awaits.
PARISH COFFEE
THERE IS A MINIMUM CHARGE OF £1 FOR A CUP OF
TEA/COFFEE & A DELICIOUS BISCUIT. ALL PROFITS TO
HCPT, CAFOD & LOURDES CHILDREN'S PILGRIMAGE.
SUNDAY COFFEE VOLUNTEERS REQUIRED
It only requires a couple of hours after Mass and is
only once every five weeks. If you can help Please
contact Father Colin or Marian Leckie
TORQUAY FOOD BANK
We are low on all foods, toiletries and laundry items.
All donations gratefully received.
VOLUNTEERS ALSO NEEDED!
MASS INTENTIONS
PLEASE USE ONE OF THE SMALL BROWN ENVELOPES AT
THE BACK OF THE CHURCH, AND TAKE IT TO THE PARISH OFFICE BETWEEN 9.30 & 12.30 TUESDAY TO FRIDAY OR ALTERNATIVELY POST IT UNDER THE PARISH OFFICE DOOR
Thank you Fr Colin
CHANGES TO HOSPITAL CHAPLAINCY
Due to Data Protection legislation, we are no longer
given a list of Catholic patients to visit; so please tell
your priest if you are going into hospital and make
staff aware that you are Catholic and would like the
Chaplaincy Team to visit.
1ST RECONCILIATION & 1ST HOLY COMMUNION
Next meeting for parents and children 6PM on 27th February in the Parish Rooms.
CONFIRMATION
The next session for candidates will be on the 14th March at 9.30am. Beginning with Mass, then exposition.

Here at the Church of the Assumption
1st, 2nd & 3rd April at 7pm
Thickets Adults £5 Under 12's £3
Family Ticket (2 Adults & 2 or more children) £12
Tickets, available from the parish office, Julia Beacroft,
Susanne Kowal or Mary & Julia
HOLY ANGELS PRE-SCHOOL
Providing Early Years Care & Education for children
aged 2-4 years & wrap around care for pupils from
Our Lady of the Angels Catholic
Primary School. Further info on:
www.holyangelspreschool .org.uk
If you would like to come and look around please
call 01803 613095
(ex 3) or e-mail us
admin@holyangelspreschool.org.uk
SUPERVISION OF CHILDREN
Would all parents/guardians please ensure that your children are supervised at all times whilst on church premises. The Narthex/link passage from the church to the hall is not a play area and neither are the stairs leading to the upper room. To prevent accidents, please ensure your children are supervised at all times. Thank you Parish Health and Safety Officer .
Prayer Group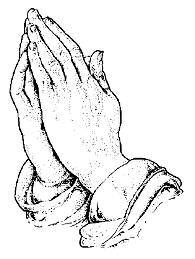 The Wednesday prayer group will resume again in the Spring; there will, however, be Prayer ministry available the first Wed of each month between 6pm & 7pm in the church. Beginning December 4th.
BONUS BALL
Dear Bonus Ball Supporter, the renewal of the next
session, is now due. New members very welcome.
Besides the fun of winning, church funds are
supported. Cheques should be made payable to
''Church of the Assumption'' & given to Leslie
Richardson, Richard Hider or the parish office.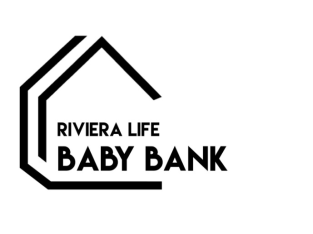 Providing pre-owned & new baby items to vulnerable families in Torbay
Riviera Life Baby Bank (RLBB) is part of a registered
charity, Riviera Life Link, which exists for the relief of
poverty, sickness & distress; the preservation of good
health & to advance education for individuals &
communities. RLBB redistributes pre-owned & new
baby items to vulnerable families that cannot
afford to buy them, with the aim of preventing or
relieving poverty in Torbay.
Riviera Life Church 527, Babbacombe Rd Torquay
(next to museum) Thursday 12-2pm for collection of
parcels but open to referrals anytime. We invite
referrals via a referral form from all agencies &
organisations in contact with vulnerable families.
REGULAR CHURCH CLEANERS REQUIRED
MALE OR FEMALE! WE CLEAN AFTER THE
9.30AM MASS ON THURSDAY MORNINGS.
PLEASE CONTACT LIZ BONFANTE
SUNDAY COFFEE VOLUNTEERS REQUIRED
It only requires a couple of hours after Mass and is
only once every five weeks. If you can help Please
contact Father Colin or Marian Leckie
FLOWER ARRANGERS REQUIRED TO JOIN OUR FLOWER TEAM
If you feel you would like to join our friendly team, please contact Teresa on 612324
CAR PARKING
Cars must only be parked within a parking space designated by white lines. All specific category dedicated parking spaces must be respected. The central area is not to be used for parking, it is for access to parking spaces and use by emergency services
(fire, ambulance & police).

Alternative parking is in the nearby roads. If you cannot find a free kerbside space the only options are the roadside prepay
meter spaces or the multi-storey car park at which you pay on exit either at the machine for cash or the other for cards; both machines re quire you to enter your car's number plate
Waverly must not be used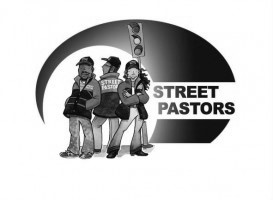 STREET PASTORS
MORE VOLUNTEERS REQUIRED FOR THIS MINISTRY. IF YOU FEEL YOU WOULD BE SUITABLE PLEASE SPEAK TO FR COLIN
You are reminded
that smoking is not permitted in
any Church building or any external areas,
including the Car Park.
Prayer Breakfasts at Central Church
Torquay at 8am on the first Sat of every month
CHAPLANCY TEAM
More volunteers required.
Please see Fr Colin if you are interested in this ministry
We will be looking at ''Bible Basics.'' Some bibles will be available;
if you have your own please bring it along.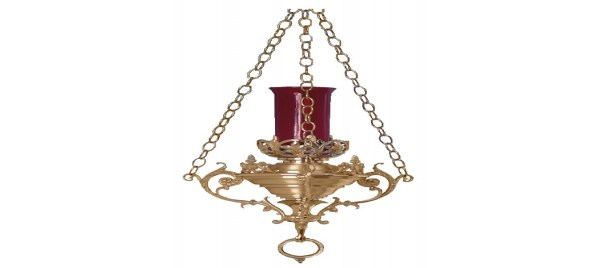 SANCTUARY LAMP
SPONSORED BY JULIA PARTENHEIMER
FOR
HER GRANDSON JACK EVERLEIGH
If you would like to sponsor the Sanctuary Lamp, please fill in the details on the envelopes at the back of the church and hand to Father Colin. Names will be published weekly in the newsletter.
Parish Rooms Hire Charges
| | |
| --- | --- |
| Main Hall and Kitchen | £16 per hour |
| ( In house catering available in negotiation with Beatrice Deloffre) | |
| Upper Hall (Refreshment making facilities) | £10 per hour |
| Small meeting room | £8 per hour |
Parishioners 1/3 off listed prices.
All hirers will sign a contract that must be strictly adhered to.
All hall bookings to be made via Joy Wells – Parish Office
Tues to Fri 9.30 to 12.30
PLEASE NOTE IF HALL HIRERS HAVE NEGOTIATED WITH BEATRICE DELOFFRE TO PROVIDE REFRESHMENTS, SHE IS ONLY RESPONSIBLE FOR COOKING AND CLEANING THE KITCHEN AFTER USE.
THE HALL HIRER REMAINS RESPONSIBLE FOR LAYING UP TABLES & CLEANING THE HALL AFTERWARDS.
SAINT VINCENT DE PAUL SOCIETY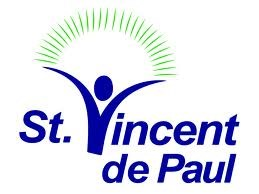 An SVP group has recently been established in our parish. Our current focus is on visiting people who may be in need of support or company either in their own, or residential homes. If you, or anyone you know, might appreciate a visit from our team, please get in touch with one of us. We would also like to hear from anyone who might consider joining us in this pastoral ministry. Philip Martin 07798626084
CRAFT CLUB
NEXT MEETING WILL BE ON TUESDAY 25TH FEBRUARY 2.30PM IN THE MAIN HALL
MOTHERS' PRAYERS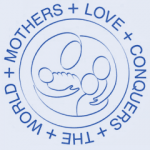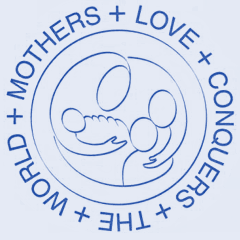 NEXT MOTHERS' PRAYERS WILL BE ON WED 26TH FEBRUARY
11AM IN THE LADY CHAPEL

CATHOLIC WOMEN'S LEAGUE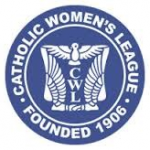 NEXT MEETING THURSDAY 5th MARCH NEW MEMBERS WELCOME

NEW HORIZONS BEREAVEMENT GROUP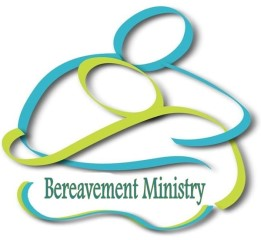 OUR NEXT GET TOGETHER WILL BE ON FEBRUARY 5TH 7PM AT THE WIGHTON
ANY QUERIES PLEASE CONTACT MARY.


Next Prayer Breakfast at Central Church 8am 7th March

CONTACTS
76 Abbey Road, Torquay, TQ2 5NJ
Presbytery: 01803 294142
Parish Priest: Fr Colin Groombridge.
Parish Secretary & Safeguarding Rep: Mrs Joy Wells
Deacon: Rev Robert Giampaglia
E-mail: robgiampaglia@sky.com
Parish Website: www.assumptionofourlady.org
E-mail: torquay-abbeyroad@prcdtr.org.uk
Our Lady of the Angels Catholic Primary School
Head Teacher: Amelia Harding (613095)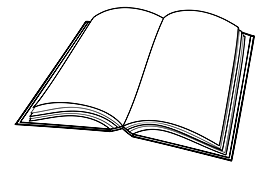 READERS
Date
Time
Readers
Sunday
1st March
08.30am
D NUNES
B PAICE
10.30am
B BETTESWORTH
J JONES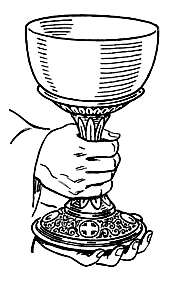 EXTRAORDINARY MINISTERS OF HOLY COMMUNION
Date
Time
Ministers
Sunday
1st March
08.30am
M LECKIE
B PAICE
A RODGERS
D BONE
10.30am
S KOWAL
J BEACROFT
T BAILEY
T BROUGH

COFFEE MORNING VOLUNTEERS
Date
Time
Volunteer
Sunday
1st March
08.30am
CWL GROUP
10.30am
CWL GROUP
You are reminded
that smoking is not permitted in any Church building or any external areas, including the Car Park. If you wish to smoke please go onto the public pavement.
OFFERINGS 16/02/2020
God bless all contributors & their families.
GIFT AID
£506.00
LOOSE PLATE
£420.80