SUNDAY 14TH OCTOBER 2018
TWENTY-EIGHTH  SUNDAY IN ORDINARY TIME


Pope's Intentions for the month of October
Evangelisation – The mission of Religious. That consecrated religious men and women may bestir themselves, and be present among the poor, the marginalized and those who have no voice. The Pope adds a second, more urgent intention each month, which is published on the Apostleship of Prayer website.. http://apostleshipofprayer.org
Mass Times
Sunday
14
Holy Masses


08.30am
Jimmy Slattery R.I.P.
10.30am
Connie & Anton Granata R.I.P.
06.00pm
Polish Mass
Monday
15
NO MASS
Tuesday
16
Holy Mass

09.30am
Sister Maximillienne R.I.P.
Wednesday
17
Holy Mass
St Ignatius of Antioch
09.30am
Bob (Robert) Beale R.I.P.
Thursday
18
Holy Mass
St Luke
09.30am
Friday
19
Holy Mass
09.30am
Saturday
20
Holy Mass
09.30am
People & Parish
10.00am
Exposition of the Blessed Sacrament & Confession
04.00pm - 04.30pm
Sacrament of Confession
1st Mass of Sunday
05.00pm
Holy Souls
Sunday
21
Holy Masses
08.30am
Michael & Mary Hanley R.I.P.
10.30am
Darren Hope R.I.P.
06.00pm
Polish Mass
PLEASE REMEMBER THAT IT IS NOT PERMISSABLE TO FILM OR TAKE PHOTOS DURING MASS
I was sick and you visited me
Please pray for the sick and housebound
| | |
| --- | --- |
| Pat & Bernard Connelly | Theo Brown |
| Lesley Margetts | Paul Evans |
| Jane Mitchell | Jillian Browning |
| Sienna Rose | Jennifer Cayanar |
| Patricia Lavelle | Marta Castillo Capel |
| Patrick James | Zoe Jaffa |
| Sr Maureen McNully | Kathleen Kelland |
| Christopher Wells | Alice Lockton |
| Lexy Harrison | Richard Rooke |
| William Mark Holmes | Sue Weymouth |
| Alyson Wilkinson | Cathy Thums |
| David Collins | Lisa Stockwell |
| Julie Butcher | Vera Killern |
| Kurt Baker | Joseph Williams |
| Fr. Gerard Nellliyottukonam | |
Please call Julia on 617514 to add / omit names. Names on the sick list will remain for one month unless an extension is requested.
Question of the Week
Adults – 'How can wordly comforts be barriers to my relationship with God?'
Children –'Am I willing to share my favourite toy or game with someone?'
EVANGELISATION TEAM
As a result of the very successful Bible Study Weekend & the Healing Mission Weekend, two groups have formed who will offer the parish:-
Bible Study to begin, monthly, in January and
Healing Ministry will take place in the small room in the Parish Centre after the 10.30am Mass on the first Sunday in each month.

NOVENA MASSES
If you would like any deceased family and friends to be remembered in our November Novena Masses please complete one of the forms at the back of the church and return to the parish office. Thank you
MASS INTENTIONS
PLEASE USE ONE OF THE SMALL BROWN ENVELOPES AT
THE BACK OF THE CHURCH, AND TAKE IT TO THE PARISH
OFFICE BETWEEN 9.30 & 12.30 TUESDAY TO FRIDAY OR
ALTERNATIVELY POST IT UNDER THE PARISH OFFICE DOOR
Thank you Fr Colin
SUPERVISION OF CHILDREN
Would all parents/guardians please ensure that your children are supervised at all times whilst on church premises. The Narthex/link passage from the church to the hall is not a play area and neither are the stairs leading to the upper room. To prevent accidents, please ensure your children are supervised at all times. Thank you Parish Health and Safety Officer .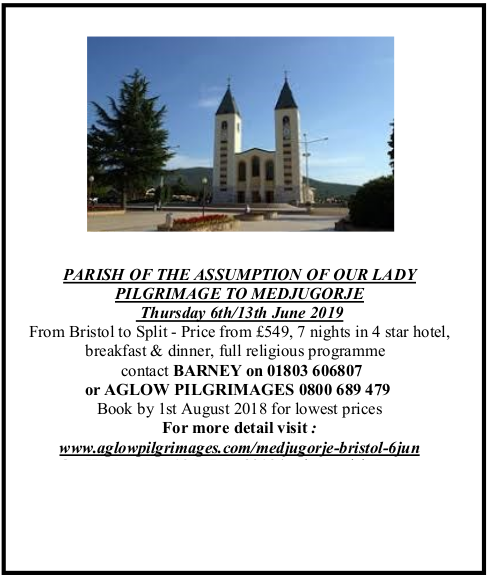 DIOCESAN Pilgrimage to the Holy Land February 2019
Bookings are coming in for this pilgrimage to be led by Bishop Mark from 18th to 25th February 2019. Completed booking forms and deposits need to be received before 18th April this year.
To request an itinerary and booking form please contact Pilgrimage People on 0800 6123423 or info@pilgrimagepeople.org quoting ref: PLYM01. We will be travelling from Luton airport and options for transport to and from the airport will be available.
SANCTUARY LAMP
SPONSORED BY DOREEN & MIKE SMYTH
FOR
ALL INDONESIAN PEOPLES
IN THEIR SUFFERING.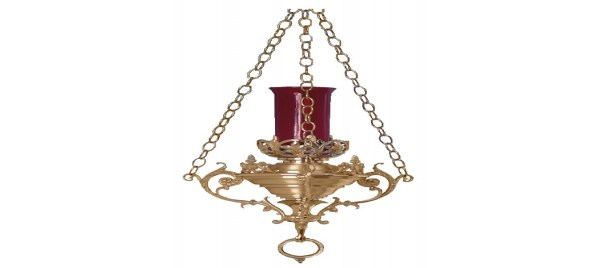 FIRST HOLY COMMUNION
OUR NEXT SESSION FOR CHILDREN AND PARENTS WILL
BE ON THUR 18TH OCT AT 6PM IN THE PARISH ROOMS.
A CRECH IS AVAILABLE FOR CHILDREN AGE 3+ YEARS

IMPROVEMENT WORK IN OUR CHURCH
The improvement work in our church began on 1st October.
Weekday Masses will now take place in the main hall.
THE VIGIL MASS AT 5pm ON SATURDAY EVENING WILL
CONTINUE UNTIL THE WORKS IN THE CHURCH HAVE
BEEN COMPLETED. WOULD ANY EUCHARIST MINISTER
OR READER WHO WOULD BE WILLING TO MINISTER OR
READ AT THE VIGIL MASS PLEASE CONTACT
TERESA BAILY. Thank you
CATHOLIC CHILDREN'S SOCIETY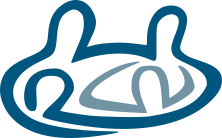 DO YOU ENJOY A CREAM TEA?
Please bring your friends & join 'The Calendar Girls' in the hall
on Sat 27th Oct 2-4pm for the launch of the CCS calendar.
CREAM TEA £3.50
GRAND RAFFLE
You may choose to buy a CCS 2019 calendar £5 or perhaps
purchase several to send to family and friends.
We look forward to seeing you!
RCIA: Journey in Faith
– will be slightly different this year. We will work alongside ALPHA . It's not too late to begin! You are invited to join us at Alpha on Wednesdays at 6pm.
Beginning with a meal. No commitment is required.
A warm welcome awaits.
ToWNS Volunteers Needed
ToWNS (Torbay Winter Night Shelter) involves Torbay's Christians from different denominations working together in a very practical way to share the love of Jesus Christ with our homeless brothers & sisters. Churches around Torbay take turns to provide the venue, where a hotmeal, safe place to sleep and simple breakfast are provided during the coldest months of winter. Some previous guests have said that without ToWNS they would no longer be alive. Here at Assumption Parish we have a well-established band of friendly volunteers who are happy working together and have provided a shelter at the Salvation Army Church in Market Street, for the last 3 years.
For 2019 we would welcome some new volunteers for Tuesdays between Feb 7 th &
March 14 th . Approximate shift patterns are: 5.30 – 9.30pm, 9.30pm – 7.15am, or 7.15-9.00 am (on the Wed morning). It doesn't matter if you cannot manage every night, or all of a shift, as every little helps!
We particularly need helpers for the early morning shift, as dear Jimmy Kelly and Augustine were stalwarts for that shift. Training will be available before Christmas and it has become a tradition that we have a social night together when the ToWNS period is over. If you think you may be interested in helping us, please phone Anne and Adam Krasnopolski on 01803 605801.
ALPHA AT THE CHURCH OF THE ASSUMPTION BEGINNING ON OCTOBER 3RD
Alpha will begin here in Abbey Road on Wed 3rd Oct at 6pm. Beginning with a meal.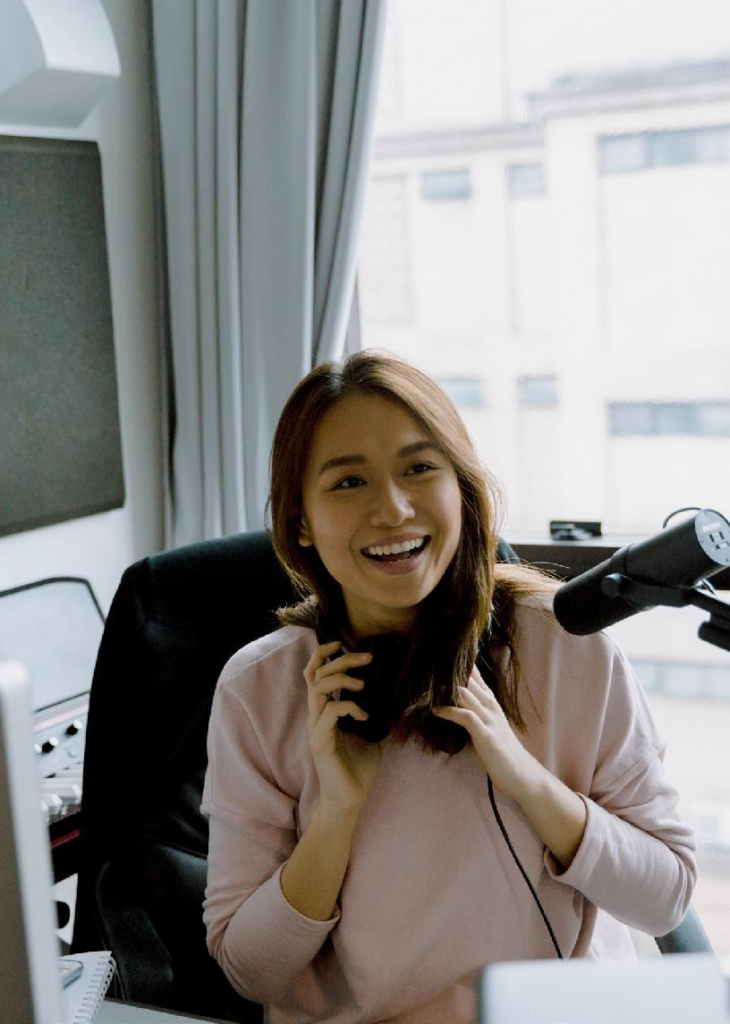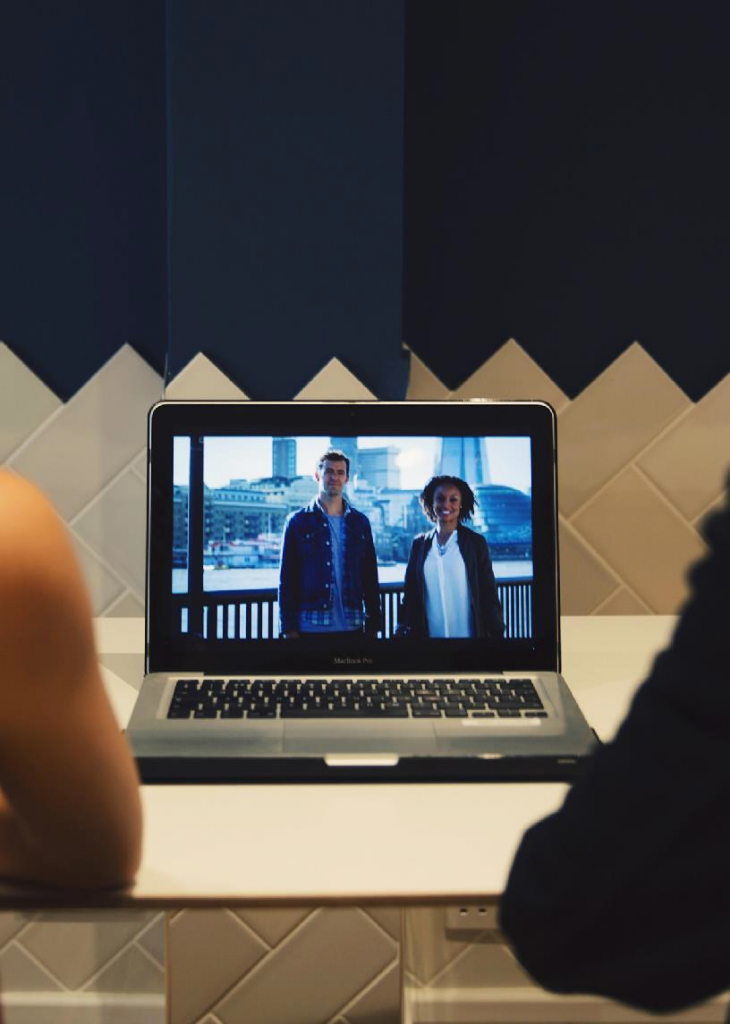 SESSION TIMETABLE
OCTOBER 10 TH
WHO IS JESUS?
OCTOBER 17 TH
WHY DID JESUS DIE
OCTOBER 24 TH
HOW CAN I HAVE FAITH?
OCTOBER 31 ST
WHY AND HOW DO I PRAY?
NOVEMBER 7 TH
WHY AND HOW SHOULD I READ THE BIBLE?
NOVEMBER 14 TH
HOW DOES GOD GUIDE US?
SATURDAY17TH NOVEMBER
WHO IS THE HOLY SPIRIT?
WHAT DOES THE HOLY SPIRIT DO?
HOW CAN I BE FILLED WITH THE HOLY SPIRIT?
NOVEMBER 21 ST
HOW CAN I MAKE THE MOST OF THE REST OF MY LIFE?
HOW CAN I RESIST EVIL?
NOVEMBER 28 TH
JOHNSON SEQEIRA
DECEMBER 5 TH
WHY AND HOW SHOULD I TELL OTHERS?
DECEMBER 12 TH
DOES GOD HEAL TODAY?
WHAT ABOUT THE CHURCH?
Enquiries to
Teresa Bailey on
612324
Parish Rooms Hire Charges
| | |
| --- | --- |
| Main Hall and Kitchen | £16 per hour |
| ( In house catering available in negotiation with Beatrice Deloffre) | |
| Upper Hall (Refreshment making facilities) | £10 per hour |
| Small meeting room | £8 per hour |
Parishioners 1/3 off listed prices.
All hirers will sign a contract that must be strictly adhered to.
All hall bookings to be made via Joy Wells – Parish Office
Tues to Fri 9.30 to 12.30
PLEASE NOTE IF HALL HIRERS HAVE NEGOTIATED WITH BEATRICE DELOFFRE TO PROVIDE REFRESHMENTS, SHE IS ONLY RESPONSIBLE FOR COOKING AND CLEANING THE KITCHEN AFTER USE.
THE HALL HIRER REMAINS RESPONSIBLE FOR LAYING UP TABLES & CLEANING THE HALL AFTERWARDS.
NEXT SUNDAY LUNCH 28TH OCTOBER IN THE
DOCTOR SHEILA CARROLL MEMORIAL HALL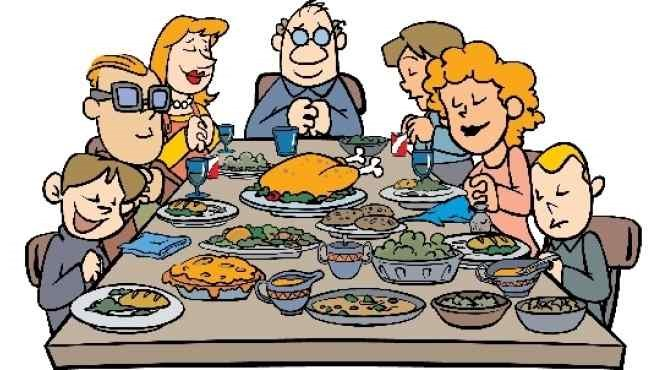 1PM. (One sitting only)
Two Courses and Coffee £10
Please sign your name and make your choice on the sheet at the back of
the church by Thursday 25th October.
SAINT VINCENT DE PAUL SOCIETY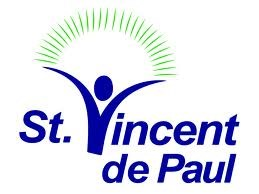 An SVP group has recently been established in our parish. Our current focus is on visiting people who may be in need of support or company either in their own, or residential homes. If you, or anyone you know, might appreciate a visit from our team, please get in touch with one of us. We would also like to hear from anyone who might consider joining us in this pastoral ministry. Philip Martin 07798626084
HOSPITALITY AND SOCIAL TEAM

NEXT MEETING TUESDAY 13TH NOVEMBER AT 7PM
NEW MEMBERS ALWAYS WELCOME
CRAFT CLUB
NEXT MEETING TUESDAY  23RD OCTOBER
10.00AM IN THE MAIN HALL
ASSUMPTION PARISH PRAYER GROUP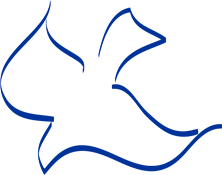 THERE WILL BE NO PRAYER GROUP UNTIL THE END OF OUR ALPHA COURSE.

EVERYONE WELCOME!
MOTHERS' PRAYERS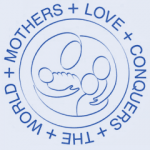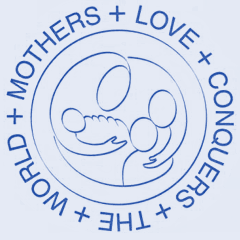 NEXT MEETING WED 24TH OCTOBER

11.00am in the Lady Chapel
CATHOLIC WOMEN'S LEAGUE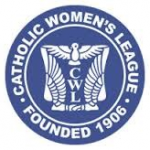 NEXT MEETING THURSDAY 8TH NOVEMBER

NEW MEMBERS ALWAYS WELCOME
CONTACTS
76 Abbey Road, Torquay, TQ2 5NJ
Presbytery: 01803 294142
Parish Priest: Fr Colin Groombridge.
Parish Secretary & Safeguarding Rep: Mrs Joy Wells
Deacon: Rev Robert Giampaglia
E-mail: robgiampaglia@sky.com
Parish Website: www.assumptionofourlady.org
E-mail: torquay-abbeyroad@prcdtr.org.uk
Our Lady of the Angels Catholic Primary School
Head Teacher: Amelia Harding (613095)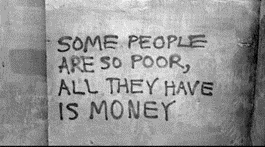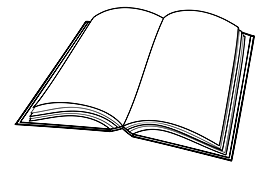 READERS
Date
Time
First Reader
Second Reader
Sunday
21st October
8.30am
S Kowal
J Martin
10.30am
A Krasnopolski
J Beacroft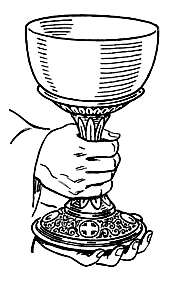 EXTRAORDINARY MINISTERS OF HOLY COMMUNION
Date
Time
Ministers
Sunday
21st October
08.30am
P Long
S Cannizzaro
M Sisson
M Leckie
10.30am
E Bettesworth
S Willmott
D & T Wotton

COFFEE MORNING VOLUNTEERS
Date & Time
Time
Volunteer
Sunday
21st October
08.30am
C Martin
K Wall
S Willmott
10.30am
K Rowlands
I Jarvis
OFFERINGS 07/10/2018
God bless all contributors & their families.
GIFT AID
£301.00
LOOSE PLATE
£429.43
EDUCATION SUNDAY
£310.32
You are reminded
that smoking is not permitted in any Church building or any external areas,
including the Car Park. If you wish to smoke please go onto the public pavement.