PENTECOST SUNDAY

Pope's Intentions for the month of May
Evangelization – The Mission of the Laity. That the lay faithful may fulfil their specific mission, by responding with creativity to the challenges that face the world today.
Mass Times
Sunday
20
Holy Mass


8.30am
Francis Lazar R.I.P.
10.30am
Nick Thomas R.I.P.
06.00pm
Polish Mass
Monday
21
NO MASS
Tuesday
22
Holy Mass

09.00am
Hannah Browning R.I.P.
Wednesday
23
Holy Mass
09.30am
People & Parish
Thursday
24
NO MASS
Friday
25
Holy Mass
St Bede the Venerable
09.30am
Brian Arthurs R.I.P.
Saturday
25
Holy Mass
St Philip Neri
11.00am
For Our Parish CWL
Sunday
27
Holy Mass
08.30am
Boniface Lazar R.I.P.
10.30am
Michael & Mary Hanley R.I.P.
06.00pm
Polish Mass
I was sick and you visited me
Please pray for the sick and housebound
| | |
| --- | --- |
| Pat & Bernard Connelly | Theo Brown |
| Lesley Margetts | Paul Evans |
| Sean Andrew Cowan | Jane Mitchell |
| Jillian Browning | Sienna Rose |
| Jennifer Cayanar | Patricia Lavelle |
| Baby Lexi Harrison | Marta Castillo Capel |
| Patrick James | Pam Paice |
| Sr Maureen McNully | Zoe Jaffa |
| Kathleen Kelland | Christopher Wells |
| Alice Lockton | Lexy Harrison |
| Richard Rooke | William Mark Holmes |
| Sue Weymouth | James Mason |
| Alyson Wilkinson | David Collins |
| Lisa Stockwell | Julie Butcher |
| Jimmy Kelly | Fr. Gerard Nellliyottukonam |
Please call Julia on 617514 to add / omit names. Names on the sick list will remain for one month unless an extension is requested.
Question of the Week
How can I more closely imitate the love God has for me in the way that I treat those I love in my life? Do I see God in those I love?

New Additions to the Liturgical Calendar

Mary, Mother of the Church (Memorial)
Monday after Pentecost

Our Lord Jesus Christ, the Eternal High Priest (Feast)
Thursday after Pentecost
EMERGENCY FIRST AID COURSE SATURDAY 16TH JUNE
Anyone who is interested in attending this course – for the first time or to renew, please print your name on the spreadsheet at the back of the church. Details to follow.
IMPORTANT DATES FOR YOUR DIARIES 2018 – SO FAR
| | |
| --- | --- |
| May 26 | CWL 50th Anniversary Mass |
| June 7 - 10 | Little Way Healing Mission |
| June 30 to July 7 | Legion of Mary - Pilgrimage for Christ. |
| September 9 | Weekend of the Eucharistic Congress in Liverpool. Public procession of the Blessed Sacrament after the 10.30am Mass |
CATECHETICAL SUMMER CAMPS 2018
Applications are now being taken for places at the Plymouth Diocese Catechetical Summer Camps, to be held at Grangehurst, Buckfast Abbey. Camp details and application forms can be obtained from the back of the church or on-line from the website : www.pdsummercamps.org.uk
Prompt applications are advisable.
Make The Most Of Life
The Diocese is offering an event at Buckfast Abbey from 2nd to 5th July, for young people who are currently in Year 12 or 13. Bishop Mark wants to hear your views in preparation for the international Synod. If you are in a Diocesan school you should know about this event but if not, and you would like to be a part of it, then please contact Fiona Hutchings fiona,.hutchings@prcdtr.org.uk We realise that this is during term time but many schools will consider this type of event excellent for CVs and personal statements.
PILGRIMAGE TO KNOCK SHRINE, IRELAND JULY 2018
Cost £649 per person. Price includes flights, all taxes, transfers, 5 nights in Knock House Hotel. Full Irish Breakfast & 4 Course Dinner. All excursions & guided tours included. Contact Patricia on 01268 762278 or 07774 0175557. email: knockpilgrimages@gmail.com
DIOCESAN Pilgrimage to the Holy Land February 2019
Bookings are coming in for this pilgrimage to be led by Bishop Mark from 18th to 25th February 2019. Completed booking forms and deposits need to be received before 18th April this year.
To request an itinerary and booking form please contact Pilgrimage People on 0800 6123423 or info@pilgrimagepeople.org quoting ref: PLYM01. We will be travelling from Luton airport and options for transport to and from the airport will be available.
RELIGIOUS EDUCATION AND CATHOLIC LIFE ADVISER
(Full time, permanent role) – £35-40K,
based at St. Boniface House,Ashburton, with frequent travel throughout the Diocese .
The is a key role within the Trust & will focus on:- Enhancing the Catholic life of our schools. Supporting our schools in providing appropriate personal & professional development opportunities for all adults with faith formation responsibilities. Supporting our schools in developing their understanding of Catholic ethos & their contribution to the mission & ministry of the Catholic Church. You must be a practising Catholic with a positive attitude towards ecumenism. Given the need to make regular visits to our 36 schools across the counties of Cornwall, Devon, Poole and Dorset you must hold a current driving licence & provide your own transport. There may be a need to respond to urgent needs when required, which will require a flexible approach to hours of work. Some evening and weekend work may be necessary. To request an application form & job description, email admin@plymouthcast.org.uk Send completed forms to admin@plymouthcast.org.uk or to Karen Grute, Plymouth CAST, St Boniface House, Ashburton, Devon TQ13 7JL. Closing date Thursday 24 th May 2018. Potential interview date 31 st May.
Formation Days for Catechists
A four-part course, free of charge. Content will include Teaching to Pray, Liturgical life, Preparing the Faith & Life in Christ. The following dates are available:
Location
Date
Time
Truro Catholic Church
(TR1 1SE)
11th September 2018
11am to 1.30pm
1st December 2018
11am to 1.30pm
St Peter's Parish Room
Crownhill
Plymouth
(PL5 3AX)
6th October 2018
10.30am to 1pm
19th January 2019
10.30am to 1pm
St Mary's
Poole
(BH15 2EG)
16th June 2018
10.30am to 1pm
3rd November 2018
10.30am to 1pm
9th February 2019
10.30am to 1pm
FIRST HOLY COMMUNION
19 of our children will receive the Lord for the first time on Sun 3rd June.
The Feast of The Most Holy Body and Blood of Christ.
Masses on Sunday 3rd June will be at:-
1st – 5pm Saturday Evening
2nd – First Mass of Sunday
8.30am Sunday 3rd
3rd – 11.00am Sunday First Communion Mass
There will be no usual refreshments after Masses on Sunday 3rd
and as always benches will be reserved for our First Communicants and
their families and guests.
Next Sunday 27th
We will take up the annual 2nd offering for the Plymouth Secular Clergy Fund. The fund that enables those priests who have served us well and have resigned from office to receive a small pension. The fund also helps our priests who are sick with any unexpected expenses. As ever, if you 'Gift Aid' your offerings, envelopes are available at the back of the church.
The Catholic Women's League
We will be celebrating our 50th Anniversary in this Parish on Sat 26th May. We would like to invite the Parish to join us on this day. Mass will be celebrated at 11am, followed by a buffet lunch in the main hall. If you wish to join us for lunch please sign the sheet at the back of the church.
THANK YOU.
GIFT AID ENVELOPES
For those who use Gift Aid envelopes your boxed set for year commencing 3rd June will be available for collection at the back of the hall after both Masses on 13th & 20th May. David Jones.
Vocations to the Priesthood Event
Vocations to the Priesthood Event – 29/31 May, ages 13-18. Come along to 'True Survivor' – a wild camping experience offering formation, Eucharistic Adoration, Mass, confession training in survival skills, & more! An explanation of how we need parallel skills in the spiritual life. This year's schedule includes input on the priesthood; those attending need to be open to considering a priestly vocation. For information contact Fr Dylan James go to:- www.beyondthewild.org
HCPT GROUP 539
''WORDS FOR VOICES''
A light hearted evening of Words and Music
Looking at Seaside, Soldiers and Strychnine!
Offering a glimpse into the world of Agatha Christie
Monday 11th June 7pm for a prompt 7.30 start.
The Livermead Cliff Hotel, Torquay TQ2 6ROO
Fully Licensed Bar – Tickets £10 each from
Barney & Liz Bettesworth
Vacancy – Communications Manager (full time)
Location: St Boniface House near Ashburton.
Salary: £35k:
35 hrs per week, pension scheme & life cover.
This is a new post & its main aim is to implement the communications strategy & direction for the Diocese, which will ensure that the Bishop's vision and messages are communicated consistently and effectively. The person will be a self-starter and very hands-on, in that he or she will be expected to work effectively without close supervision, setting goals in line with pre-agreed strategic aims. The Communications Manager is expected to have extensive knowledge of best communications practices & techniques in terms of content & editorial planning, digital (including web and social media) & also participate in the planning of major diocesan events. Technical support will be provided in aspects such as crises management & web site & social media management. Candidates will be expected to have proven experience of working in a busy communications team, with extensive knowledge of editorial & content planning. Ideally, the person should have a working knowledge of the media environment, including print, broadcast & digital. Also proven experience of both reactive & proactive media relations, with some understanding of the fundamentals of crisis management planning will be required. Copies of the job description and person specification can be obtained from Tracey Fuller on 01364 645455 or recruitment@prcdtr.org.uk Applications by CV or application form & covering letter. Last date for applications Sunday 27 th May. Interviews will be held on Monday 18 th June at St Boniface House.
RUN TO THE SON
Friday 22nd to Sunday 24th June, Buckfast Abbey. A weekend of prayer & inspiration. A day of growth in discipleship led by Fr Oscar Ardila, a night of vigil of prayer welcoming the dawn in the splendour of the Blessed Sacrament Chapel & a sunrise Mass with Bishop Mark. Tickets £50 inclusive of food & camping facilities. (Other accommodation available at additional cost) Booking forms from www.buckfast.org.uk/run-to-the-son or contact 01752 701660
LITTLE WAY HEALING MINISTRIES
PARISH HEALING MISSION
WITH
FR LAURENCE BRASSILL OSA,
MRS PAULINE EDWARDS AND TEAM

Thursday 7th – Sunday 10 th June 2018
The Assumption of Our Lady Church Hall
Experience the healing power of Jesus
All are welcome!
Jesus promised: "Lay your hands on the sick
and they will be healed".
Come and see
www.littlewayhealingministries.com
FOR MORE INFORMATION CONTACT
Teresa Bailey
Email: Teresa_em_bailey@hotmail.com
SANCTUARY LAMP
Sanctuary Lamp
If you would like to sponsor the Sanctuary Lamp, please
fill in the details on the envelopes at the back of the church
and hand to Father Kieran. Names will be published
weekly in the newsletter.
Parish Rooms Hire Charges
| | |
| --- | --- |
| Main Hall and Kitchen | £16 per hour |
| ( In house catering available in negotiation with Beatrice Deloffre) | |
| Upper Hall (Refreshment making facilities) | £10 per hour |
| Small meeting room | £8 per hour |
Parishioners 1/3 off listed prices.
All hirers will sign a contract that must be strictly adhered to.
All hall bookings to be made via Joy Wells – Parish Office
Tues to Fri 9.30 to 12.30
PLEASE NOTE IF HALL HIRERS HAVE NEGOTIATED WITH BEATRICE DELOFFRE TO PROVIDE REFRESHMENTS, SHE IS ONLY RESPONSIBLE FOR COOKING AND CLEANING THE KITCHEN AFTER USE.
THE HALL HIRER REMAINS RESPONSIBLE FOR LAYING UP TABLES & CLEANING THE HALL AFTERWARDS.
SAINT VINCENT DE PAUL SOCIETY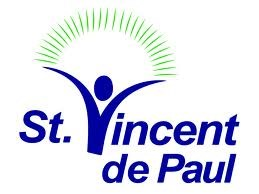 An SVP group has recently been established in our parish. Our current focus is on visiting people who may be in need of support or company either in their own, or residential homes. If you, or anyone you know, might appreciate a visit from our team, please get in touch with one of us. We would also like to hear from anyone who might consider joining us in this pastoral ministry. Philip Martin 07798626084
HOSPITALITY AND SOCIAL TEAM
NEXT MEETING TUESDAY 22ND MAY AT 7PM

NEW MEMBERS ALWAYS WELCOME
CRAFT CLUB
NEXT MEETING TUESDAY  19TH MAY
10.00AM IN THE SMALL MEETING ROOM
ASSUMPTION PARISH PRAYER GROUP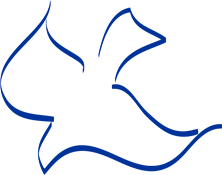 Next Meeting Wed 23rd May 6.00pm In the Upper meeting room.
EVERYONE WELCOME!
MOTHERS' PRAYERS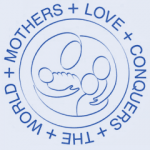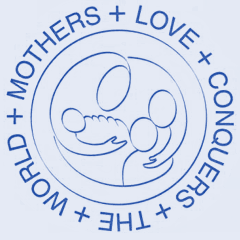 NEXT MEETING WED 30TH MAY

11.00am in the Lady Chapel
CATHOLIC WOMEN'S LEAGUE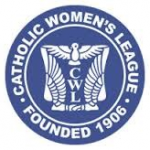 NEXT MEETING THURSDAY 7TH JUNE

NEW MEMBERS ALWAYS WELCOME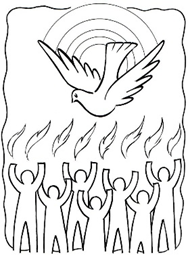 76 Abbey Road, Torquay, TQ2 5NJ
Presbytery: 01803 294142
Parish Priest: Fr Kieran Kirby.
Parish Secretary & Safeguarding Rep: Mrs Joy Wells
Deacon: Rev Robert Giampaglia
E-mail: robgiampaglia@sky.com
Parish Website: www.assumptionofourlady.org
E-mail: torquay-abbeyroad@prcdtr.org.uk
Our Lady of the Angels Catholic Primary School
Head Teacher: Jane Fraser (613095)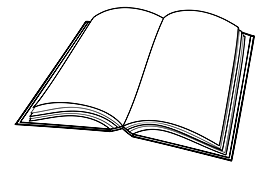 READERS
Date
Time
First Reader
Second Reader
Sunday
27th May
8.30am
C Martin
A Chee
10.30am
A Krasnopolski
Sr Benignus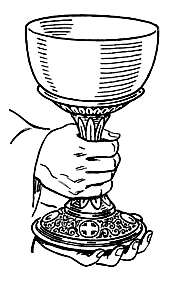 EXTRAORDINARY MINISTERS OF HOLY COMMUNION
Date
Time
Ministers
Sunday
27th May
08.30am
M Watts
M Sisson
M Leckie
P Long
10.30am
T & D Wotton
A Chee
A Faulkner

COFFEE MORNING VOLUNTEERS
Date & Time
Time
Volunteer
Sunday
27th May
08.30am
C Martin
K Wall
S Willmott
10.30am
K Rowlands
I Jarvis
OFFERINGS 13/0518
God bless all contributors & their families.
GIFT AID
£366.00
LOOSE PLATE
£453.67
COMMUNICATIONS SUNDAY
£259.82
ASCENSION DAY
£125.52