SUNDAY 25TH OCTOBER
THE 30TH SUNDAY IN ORDINARY TIME
A WARM WELCOME TO ALL OUR VISITORS
Popes Intentions for the month of October
Prayer intention for evangelisation – The Laity's Mission in the Church.
We pray that by the virtue of baptism, the laity, especially women, may participate more in areas of responsibility in the Church.
Letter from Father Colin
Dear Sisters and Brothers
By the time you read this, you will hopefully have enjoyed an extra hour in bed as the clocks went back during Saturday night! This means darker mornings but slightly lighter evenings. I always remember working blocks of nights during the autumn/winter in my hospital days and not seeing much daylight for a week. My thoughts are with all our night workers, whatever the profession.
This year seems to be flying by now, with just a week left of October. At the end of our coming week I suppose many people will be 'celebrating' Hallowe'en, albeit differently this year. 'Trick or Treating' will no doubt be curtailed, but it seems that people's minds will turn to witches, ghosts and spiders just when Christians celebrate the Eve of All Saints. Our minds turn to God's call to holiness for us all, whatever our state of life or path in life. We celebrate all the Saints who have shone with love for God and neighbour and now know the joy of Heaven. Why not pray a rosary & have a time of prayer during the evening of 31 st October, to turn our minds and hearts to all that is good and holy, and in thanksgiving for all the love God has for each of us? Let's be light in the world to shine out with God's love.
I read somewhere that there are 'only 9 weeks before Christmas'! Well, before we get too ahead of ourselves, we have the lovely month of November. During this coming month we traditionally remember all the faithful departed. We will have our novena of Masses for those who have died and, while the Clergy Requiem will be celebrated in Plymouth Cathedral by Bishop Mark with a very reduced congregation, we will have Mass here in our church at the same time, so that we can celebrate those priests who have served our parish family over the years and gone to their heavenly reward. If you would like to give a lily for a loved one during November, please pop a pound in one of the envelopes available from Joy in the parish office. If you have any Mass intentions, don't forget to hand them directly to Joy (or pop it under the office door) or to me.
Shoe boxes for 'Love in a Box' are starting to come in and I would like to say a big 'thank you' for those. Also, we had a lovely letter from 'Across' (the organisation running the Jumbulances to help the sick undertake pilgrimages to Lourdes) thanking us for our parish donation of £150 to help keep them on the road. Thank you once again for all your support for CAFOD, too.
I think that's all from me for now! I hope you keep safe and well, and if I can help in any way, please do get in touch.
God bless Fr Colin
Pray for the Sick
To protect the privacy and security of the sick members of the parish we have been advised NOT to publish the names here. Please continue to pray for the sick of the parish, our county, our country and our world especially while the corona pandemic continues throughout the world.
Question of the Week
Adults ''In a practical sense, what is one thing that would change your life if you loved your neighbour as yourself ?"
Children ''Why is it hard sometimes to love your neighbour? How can you do a better job of following Jesus' commandment?''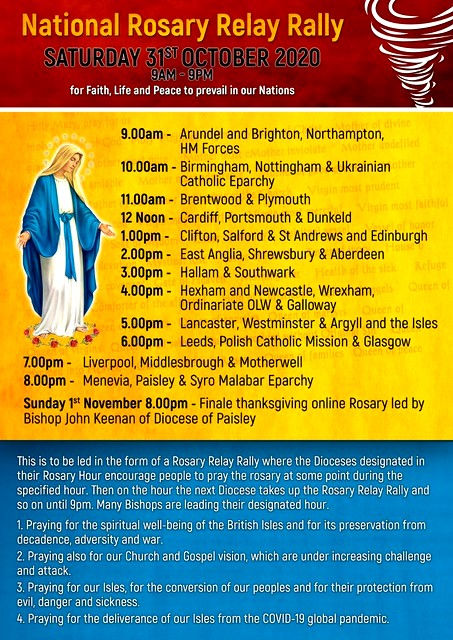 TORBAY FOOD BANK!
URGENT NEED FOR ALL TINNED FOOD, SAUCES IN JARS (PASTA SAUCE ETC), ALL FOOD ITEMS. SOAP, WASHING POWDERS ETC.
Mass Times
PLEASE BOOK A PLACE AT MASS FOR SAT 6PM AND SUN 8.30 & 10.30AM PLEASE EMAIL, PHONE OR VIA THE PARISH OFFICE
Date
Time
Offered for
Sat 24
Vigil Mass
06.00pm
Holy Souls
Sun 25
Holy Masses
08.30am
People & Parish
10.30am
Michael & Mary Hanley R.I.P.
Dainal Wakefield, Denise Churchward
06.00pm
Mass in Polish
Mon 26
NO MASS
Tue 27
Holy Mass
09.30am
Tony Lavelle R.I.P.
Wed 28
SS Simon & Jude
09.30am
Morning Prayer
Holy Mass
10.00am
Sister Julian's Intentions
07.00pm
Adoration & Compline
Thu 29
Holy Mass
09.30am
Roni & Denise Churchward's Intentions
Fri 30
Holy Mass
09.30am
Maureen & Robert O'Brien R.I.P.
Sat 31
Holy Mass
09.30am
TOWNS
Vigil Mass
06.00pm
June R.I.P. (Friend of Janet & Alan Saunders)
Sun 01
Holy Masses
08.30am
People & Parish
10.30am
Mel Hallett R.I.P.
06.00pm
Mass in Polish

LOVE IN A BOX' Shoebox Appeal
Please help us to send Christmas
shoeboxes to under privileged children
throughout Eastern Europe this
Christmas. Labels and information available
from Julia B or Joy in the parish office. You
can obtain empty shoeboxes from shoe
shops in Torquay Please start bringing your
filled boxes from beginning of November
but please HURRY as they will be collected
on 11th November. Don't forget to use the
label on the leaflet and to put your
donation of £4 in the box—this goes
towards transportation costs.
This Christmas let's make a difference to
children who have so little….
Any queries or info please contact Julia
Mass Intentions
PLEASE USE ONE OF THE SMALL BROWN ENVELOPES
OBTAINABLE FROM THE PARISH OFFICE
9.30 – 12.30 TUE TO FRI
MEDJUGORJE
From Bristol – Price: From £569*
WHAT'S INCLUDED?
Return Flights from Bristol, hold luggage (23kg),
7 nights @ Hotel Grace ****,
breakfast & dinner, winte with dinner, airport transfers between Split & Medjugorje, local guide, full religious programme, daily
Dear Pilgrims

Now is the time to secure your reservation by making a booking. The details of the trip are on the poster below. There is an AGLOW PILGRIMAGES webpage for people to book online (this is the preferred way for pilgrims to book). Alternatively I have some booking forms and can put them in the
post for anyone who can't book online.

https://www.aglowpilgrimages.com/medjugorjepilgrimages/24thmaybristol

We have reserved 21 rooms in total with Hotel Grace. This allows for 9 single rooms and 12 twin / double rooms (33 pilgrims). The rooms can be
distributed in another way if the configurations/ group size differs. Our group had 8 single rooms in 2019.

Places will be allocated on a first come, first served basis, so please do not tarry. If you are single and prepared to share, please let me know and we will try to find a kindred spirit for you. The single supplement otherwise will be £125.

It would help me if you can let me know if and when you book online, so that I can keep the numbers up to date. If you are unable to book online
please ask Barney for an application form.

Obviously we will only travel if it is safe – we do have nearly 10 months to wait. Travel insurance is NOT included, but there is some information on
the website.
If you have any queries please ring me – Barney – (606807) or contact Jonny Baylis, Aglow Pilgrimages.
CALLING ALL YOUNG PEOPLE
Are you aged between 14 and 25, fancy working with One Hope Project to explore who God is and how He is part of
your life. There will be 4 sessions starting on Wednesday
30th September. Session will run through ZOOM 7.30 –
8.30. You will need to book in order to get the log in. Feel
free to bring a friend. please email: youth@prcdtr.org
CHANGES AT THE HOSPITAL CHAPLAINCY
Due to Data Protection, we are no longer given a list of Catholic patients to visit; please tell Fr Colin if you are going into hospital & make staff aware that you are Catholic & would like Fr Colin to visit.

Thinking about Separation or Divorce? – Is your marriage or that of a relative or friend heading for divorce? Do you know how to save that marriage? On the other hand, do you feel helpless?
Retrouvaille is designed to help troubled marriages regain their health. It helps spouses uncover or re-awaken the love, trust and commitment that originally brought them together.
The programme is highly successful in saving hurting marriages, even bringing reconciliation to couples that have already separated or divorced.
There is no group therapy or group work. For confidential information about Retrouvaille, or to register for the next
programme commencing with a Virtual weekend on 12 th -15 th Nov 2020, call or text 0788 7296983 or 0797 3380443

Email: retrouvailleukinfo@gmail.com
or visit : www.retrouvaille.org.uk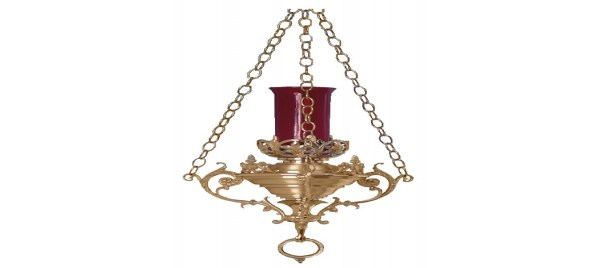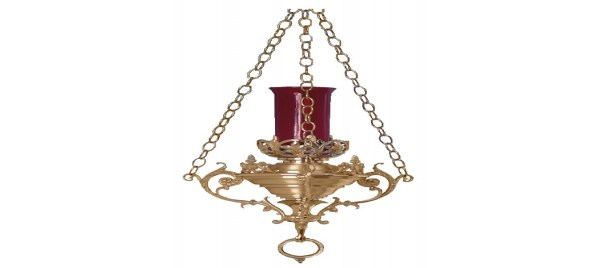 Online individually guided retreats
The Plymouth Diocesan Ignatian Spirituality Group is offering online individually guided retreats for three, five or six days. Members of the Ignatian Spirituality Group are experienced guides, who have received training in relation to Ignatian spirituality and include priests, deacons or lay people.

Dates can be arranged to suit individuals. For further information, please contact the Diocesan Ignatian Spirituality Group : diocesan-ignatian-retreats@prcdtr.org.uk or telephone: 01752 769164 or 07823447637.

In these uncertain and challenging times, many have rediscovered the delights of the created world, are turning to meditative practices, even finding solace in prayer. Others may feel the need to explore, make sense and reflect on the presence of God in their everyday lives, especially during difficult or painful moments experienced recently.

Joanna Price
Diocesan Ignatian Spirituality Group
SEASON OF CREATION
1 September is World Day of Prayer for the Care of Creation & marks the start of the Season of Creation – an opportunity for us all to reflect on how we care for our Common Home, and runs until 4 October – the Feast Day of St Francis of Assisi. The threatened state of the environment is a universal challenge affecting us all, those most in danger at present, and in the future, are those who are already poor and vulnerable.

The Pope recognizes the complexity of the joining of the environment and poverty. "We are not faced", he says, "with two separate crises, but rather with one complex crisis which is both social and environmental." You can find resources to use on the Diocesan Website & Facebook pages.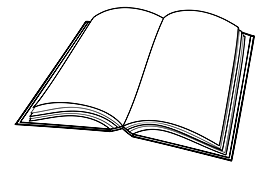 Readers
| | | | |
| --- | --- | --- | --- |
| Date | Time | Reader(s) | |
| | | | |
| Sat 24 | 6.00pm | JO CLAY | |
| Sun 25 | 08.30am | B PAICE | |
| | 10.30am | PATRICE DELOFFRE | |
Stewards
| | | |
| --- | --- | --- |
| Sat 24 | 6.00pm | S KOWAL/SR BENIGNUS |
| Sun 25 | 08.30am | A RODGERS/DNUNES |
| | 10.30am | J WELLS/D CARR/T GRUNDY |
NOTES FROM BISHOP MARK
MISSION MADE POSSIBLE
Online evangelisation formation continues in the Diocese and beyond. The Vicariate for Evangelisation provides personal formation for each participant to form a life changing attitude for mission, along with a practical method for sharing their faith sensitively and appropriately in everyday life (Genesis method). Full information is on the diocesan website, under, Mission Made Possible
ONLINE YOUTH SERVICE
I am pleased to announce the launch of our first Online Youth Service. Please take the time to have a look at it. Many young people across our diocese have taken a lot of time to put their thoughts together to help produce the film. Fr Jon is already putting together the next film for the end of this month so if you have any young people that might be interested in taking part, please be in touch with him and he can send you the details. To see our youth service please go to: https://youtube/ekDqdB3_YG8 If you would like to take part in the next Youth Service please contact youth@prcdtr.org.uk
THE GOD WHO SPEAKS
Due to COVID-19 many of the events of the 2020 God Who Speaks project had to, & continue to be cancelled, much to the disappointment of many, especially as the initiative has generated great enthusiasm across the Dioceses. Coronavirus had created a real loss & that the enthusiasm that had been generated thus far should be built on, giving the project at least another year – taking it to Sunday of the Word 2022, with the project possibly morphing into an ongoing work of Bible promotion; the next significant anniversary being the sixtieth of the promulgation of Dei Verbum in Nov 2025."
| | | |
| --- | --- | --- |
| OFFERINGS 5th October – 18th October 2020 | | |
| God Bless all contributors | | |
| GIFT AID | | £517.00 |
| LOOSE PLATE | | £593.11 |
| CAFOD | | £411.00 |
| CATHOLIC CHILDREN'S SOCIETY | | £20.00 |
| MISSIONS | | £30.00 |