SUNDAY 20TH OCTOBER 2019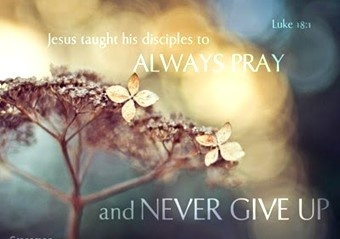 29TH SUNDAY IN ORDINARY TIME
A WARM WELCOME TO ALL OUR VISITORS

Pope's Intentions for the month of October
Evangelisation: A Missionary ''Spring'' in the Church.
That the breath of the Holy Spirit engender a new
missionary ''spring'' in the Church.
Mass Times
Sunday
20
Holy Masses
08.30am
Private Intention
10.30am
Michael Hynes
06.00pm
Polish Mass
Monday
21
NO MASS
Tuesday
22
Holy Mass

09.30am
Sylwia, Robin & Antony Williams' Intentions

02.30pm
Craft Club in the Main Hall
Wednesday
23
Holy Mass

09.30am
Morning Prayer
10.00am
People & Parish
06.00pm
Prayer Group in the Upper Room
07.00pm
Exposition of the Blessed Sacrament, Benediction & Compline
Thursday
24
Holy Mass
09.30am
Eileen Foskin
Friday
25
Holy Mass

09.15am
Mass at Torbay Hospital
06.30pm
Holy Souls
Saturday
26
Holy Mass
09.30am
People & parish
10.00am
Exposition of the Blessed Sacrament & Confession
Sunday
27
Holy Masses

08.30am
Michael & Mary Hanley R.I.P.
10.30am
Karen & Michael Guerrierd R.I.P.
06.00pm
Mass in Polish
PLEASE REMEMBER THAT IT IS NOT PERMISSABLE TO FILM OR TAKE PHOTOS DURING MASS
I was sick and you visited me
Please pray for the sick and housebound
| | |
| --- | --- |
| Pat & Bernard Connelly | Theo Brown |
| Rita Fear | Lesley Margetts |
| Jillian Browning | Sienna Rose |
| Jennifer Cayanar | Patricia Lavelle |
| Zoe Jaffa | Brian Bailey |
| Sr Maureen McNully | Christopher Wells |
| Sue Weymouth | David Collins |
| Julie Hooker | Betty Weymouth |
| Mike Hinchey | Natalie Peeke |
| Rosie Brookes | Jordan Lynch |
| Dereck Bowden | Joseph Williams |
| Ann Sisson | Georgina Kirby |
| Siobhan Berryman | Michael Hynes |
| Ann Molloy | Dennis Malone |
| Fr. Gerard Nellliyottukonam | |
Please call Julia on 617514 to add / omit names. Names on the sick list will remain for one month unless an extension is requested.
Question of the Week
Adults – Whose needs might you be failing to listen to right now ?
Children – How often do you put off chores until you are forced to do them ? who is hurt by such a decision ?
PASSION PLAY DRAMA PRODUCTION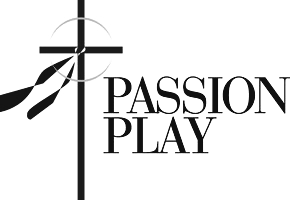 The next meeting for those wishing to be involved in the Passion Play production will be on :
Tuesday 22nd October
Contact Susanne 606256 or Julia B 323040 for more information.
RCIA: Journey in Faith "Come and see".
As a non-Catholic, are you interested in learning more
about the Catholic Church? Do you know anyone who is
asking questions about the Catholic Church? Or anyone
who is thinking about becoming Catholic?
Next Meeting Thursday 24th October;
6.30pm in the parish rooms. No commitment .
A warm welcome awaits.
TORQUAY FOOD BANK
We are low on all foods, toiletries and laundry items.
All donations gratefully received.
VOLUNTEERS ALSO NEEDED!
MASS INTENTIONS
PLEASE USE ONE OF THE SMALL BROWN ENVELOPES AT
THE BACK OF THE CHURCH, AND TAKE IT TO THE PARISH OFFICE BETWEEN 9.30 & 12.30 TUESDAY TO FRIDAY OR ALTERNATIVELY POST IT UNDER THE PARISH OFFICE DOOR
Thank you Fr Colin
CHANGES TO HOSPITAL CHAPLAINCY
Due to Data Protection legislation, we are no longer
given a list of Catholic patients to visit; so please tell
your priest if you are going into hospital and make
staff aware that you are Catholic and would like the
Chaplaincy Team to visit.
HEALING MINISTRY
There will be an opportunity for prayer for healing
after the 10.30am Mass on the last Sunday of each month.
St Joseph's meeting room – all are welcome.
NEXT HEALING MINISTRY OCTOBER 27th
CHURCH LOOP SYSTEM
If anyone is having problems with the church loop
system would they please inform Fr Colin. Thank You
1ST RECONCILIATION & 1ST HOLY COMMUNION
First meeting for parents and children 6PM on 31st October in the Parish Rooms.
CONFIRMATION
If you will be in year 9 or over in 2020 and wish to be
confirmed, please enter your details on the spread
sheet at the back of the church.
Closing date for applications 7th October.
'LOVE IN A BOX' Shoebox Appeal
Please help us to send Christmas shoeboxes to
under privileged children throughout Eastern
Europe this Christmas. Leaflets at the back of the
church with instructions on how to fill your shoebox.
Collection date for boxes 18/19 Nov. Please bring
boxes to church a few days before.
This Christmas let's make a difference to children
who have so little…..
For more details contact Julia on 323040
HOLY ANGELS PRE-SCHOOL
Providing Early Years Care & Education for children
aged 2-4 years & wrap around care for pupils from
Our Lady of the Angels Catholic
Primary School. Further info on:
www.holyangelspreschool .org.uk
If you would like to come and look around please
call 01803 613095
(ex 3) or e-mail us
admin@holyangelspreschool.org.uk
SUPERVISION OF CHILDREN
Would all parents/guardians please ensure that your children are supervised at all times whilst on church premises. The Narthex/link passage from the church to the hall is not a play area and neither are the stairs leading to the upper room. To prevent accidents, please ensure your children are supervised at all times. Thank you Parish Health and Safety Officer .
Prayer Group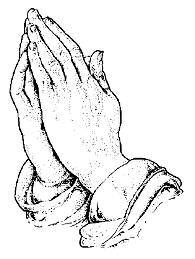 Come and enjoy the comfort of the Lord as we spend an hour
with Him in Prayer and Thanksgiving through word song and
Scripture. We meet on Wednesday evenings in the upper Room
from 6 – 7. We wait to welcome you.
REGULAR CHURCH CLEANERS REQUIRED
MALE OR FEMALE! WE CLEAN AFTER THE
9.30AM MASS ON THURSDAY MORNINGS.
PLEASE CONTACT LIZ BONFANTE OR LEAVE YOUR NAME
AT THE PARISH OFFICE
SUNDAY COFFEE VOLUNTEERS REQUIRED
It only requires a couple of hours after Mass and is
only once every five weeks. If you can help Please
contact Father Colin or Marian Leckie (200988)
FLOWER ARRANGERS REQUIRED TO JOIN OUR FLOWER TEAM
If you feel you would like to join our friendly team, please contact Teresa on 612324
PARISH COFFEE
THERE IS A MINIMUM CHARGE OF £1 FOR A CUP
OF TEA/COFFEE & A DELICIOUS BISCUIT. ALL
PROFITS TO HCPT, CAFOD &
LOURDES CHILDREN'S PILGRIMAGE.
CAR PARKING
Cars must only be parked within a parking space designated by white lines. All specific category dedicated parking spaces must be respected. The central area is not to be used for parking, it is for access to parking spaces and use by emergency services
(fire, ambulance & police).

Alternative parking is in the nearby roads. If you cannot find a free kerbside space the only options are the roadside prepay
meter spaces or the multi-storey car park at which you pay on exit either at the machine for cash or the other for cards; both machines re quire you to enter your car's number plate
Waverly must not be used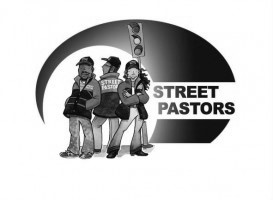 STREET PASTORS
MORE VOLUNTEERS REQUIRED FOR THIS MINISTRY. IF YOU FEEL YOU WOULD BE SUITABLE PLEASE SPEAK TO FR COLIN
You are reminded
that smoking is not permitted in
any Church building or any external areas,
including the Car Park.
TORQUAY FOOD BANK
We are low on food, toiletries & laundry items.
Donations gratefully received.
VOLUNTEERS NEEDED!
Prayer Breakfasts at Central Church
Torquay at 8am on the first Sat of every month
Dear Bonus Ball Supporter
The renewal of the next session, is due. Recent priz-
es have been as much as £100, so come on in & join
the fun! New members are very welcome. As well
as the fun of winning, church funds are supported.
For the next six months the cost of £26 can be paid,
by addressing the cheque to " Church of the Assumption " & give to
Fr Colin, Leslie Richardson, Richard Hider or hand in
at the parish office. So roll up, roll up, give it a spin,
test your luck & see if you win.
CHAPLANCY TEAM
More volunteers required.
Please see Fr Colin if you are interested in this ministry
KNOW YOUR BIBLE
We will be looking at ''Bible Basics.'' Some bibles will be available;
if you have your own please bring it along.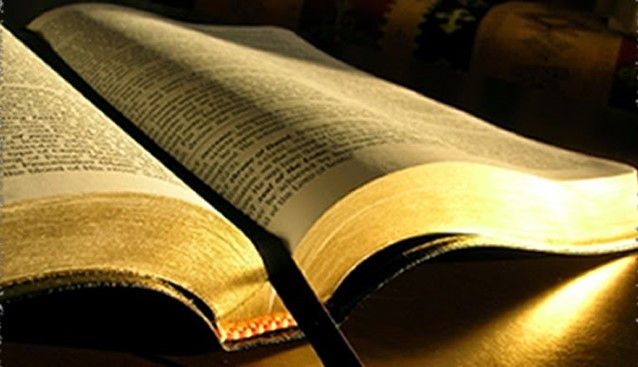 A fresh look at the Scriptures
When: Last Monday of each month
From 29th April – St Luke's Gospel
From 7 – 9 pm (to include refreshments)
Next Session Monday 30th September
Retreats in the Diocese of Plymouth 2019
June 14th – 16th (Fri – Sun) Weekend Retreat
July 7th – 12th (Sun – Fri) 5 – day Retreat at Sclerder, Looe, Cornwall
October 11th – 13th (Fri – Sun) Weekend Retreat
October 14th – 18th (Mon – Fri) Midweek Retreat
October 11th – 18th (Fri – Fri) 6 day Retreat

November 15th – 17th (Fri – Sun) A 'Taster'
W/E Retreat
(for anyone who would like to try a retreat for the
first time)
All Retreats (except the July Retreat)
are at Buckfast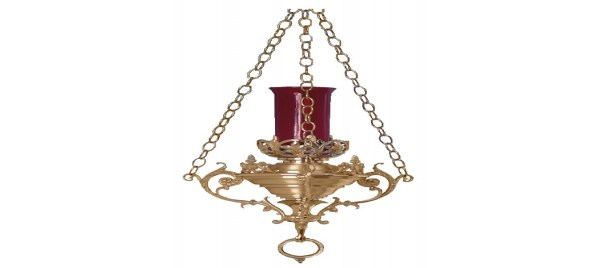 SANCTUARY LAMP
SPONSORED BY MAUREEN WATTS
FOR
ANNALENA
If you would like to sponsor the Sanctuary Lamp, please fill in the details on the envelopes at the back of the church and hand to Father Colin. Names will be published weekly in the newsletter.
Parish Rooms Hire Charges
| | |
| --- | --- |
| Main Hall and Kitchen | £16 per hour |
| ( In house catering available in negotiation with Beatrice Deloffre) | |
| Upper Hall (Refreshment making facilities) | £10 per hour |
| Small meeting room | £8 per hour |
Parishioners 1/3 off listed prices.
All hirers will sign a contract that must be strictly adhered to.
All hall bookings to be made via Joy Wells – Parish Office
Tues to Fri 9.30 to 12.30
PLEASE NOTE IF HALL HIRERS HAVE NEGOTIATED WITH BEATRICE DELOFFRE TO PROVIDE REFRESHMENTS, SHE IS ONLY RESPONSIBLE FOR COOKING AND CLEANING THE KITCHEN AFTER USE.
THE HALL HIRER REMAINS RESPONSIBLE FOR LAYING UP TABLES & CLEANING THE HALL AFTERWARDS.
SAINT VINCENT DE PAUL SOCIETY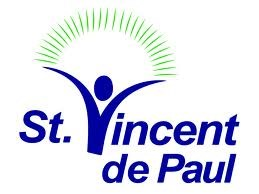 An SVP group has recently been established in our parish. Our current focus is on visiting people who may be in need of support or company either in their own, or residential homes. If you, or anyone you know, might appreciate a visit from our team, please get in touch with one of us. We would also like to hear from anyone who might consider joining us in this pastoral ministry. Philip Martin 07798626084
CRAFT CLUB
EVERY TUESDAY

2.30PM IN THE MAIN HALL
ASSUMPTION PARISH PRAYER GROUP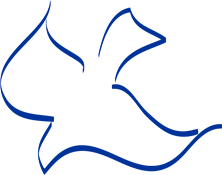 Come & enjoy the comfort of the Lord as we spend an hour with Him in Prayer & Thanksgiving through word song & Scripture. We meet on Wed evenings
in the upper Room from 6 – 7.
Next Meeting
23rd October

In the Upper Room
Everyone Welcome
MOTHERS' PRAYERS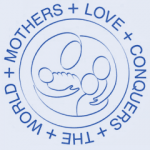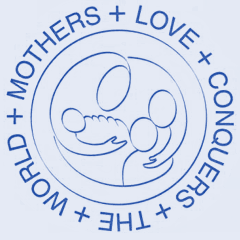 NEXT MOTHERS' PRAYERS WILL BE ON 30TH OCTOBER
11AM IN THE LADY CHAPEL

CATHOLIC WOMEN'S LEAGUE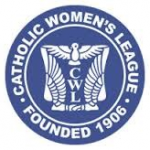 NEXT MEETING THURSDAY 7th NOVEMBER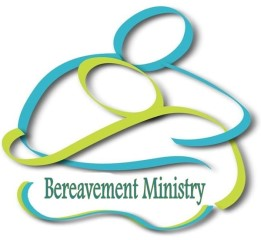 WILL MEET AT 'THE WIGHTON' ORCHARD WAY TQ1 7JA ON WED 6th NOVEMBER at 8.15pm

Prayer Breakfasts at Central Church Torquay at 8am on the first Saturday of every month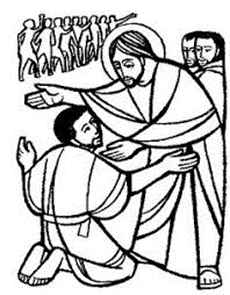 CONTACTS
76 Abbey Road, Torquay, TQ2 5NJ
Presbytery: 01803 294142
Parish Priest: Fr Colin Groombridge.
Parish Secretary & Safeguarding Rep: Mrs Joy Wells
Deacon: Rev Robert Giampaglia
E-mail: robgiampaglia@sky.com
Parish Website: www.assumptionofourlady.org
E-mail: torquay-abbeyroad@prcdtr.org.uk
Our Lady of the Angels Catholic Primary School
Head Teacher: Amelia Harding (613095)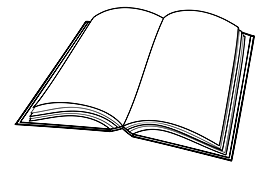 READERS
Date
Time
First Reader
Second Reader
Sunday
27th October
08.30am
D NUNES
B PAICE
10.30am
T BAILEY
R HIDER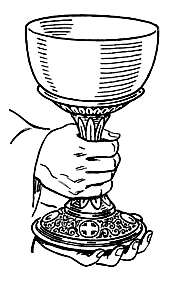 EXTRAORDINARY MINISTERS OF HOLY COMMUNION
Date
Time
Ministers
Sunday
27th October
08.30am
M WATTS
P EVANS
P LONG
S CANNIZZARO
10.30am
M SMYTH
M HAWKE
P WALTON
S WILLMOTT

COFFEE MORNING VOLUNTEERS
Date
Time
Volunteer
Sunday
27th October
08.30am
M WATTS
M LECKIE
10.30am
C ROWLANDS
J FAJGA
You are reminded
that smoking is not permitted in any Church building or any external areas, including the Car Park. If you wish to smoke please go onto the public pavement.
OFFERINGS 13/10/2019
God bless all contributors & their families.
GIFT AID
£352.00
LOOSE PLATE
£332.93
CAFOD
£161.00
THIS Sunday is ''WORLD MISSION SUNDAY''
and there will be a second offering at the end of
both Masses.