SUNDAY 18TH AUGUST 2019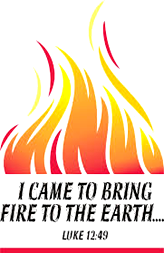 20TH SUNDAY IN ORDINARY TIME
A WARM WELCOME TO ALL OUR VISITORS

Pope's Intentions for the month of August
Evangelization: Families, Schools of Human Development.
That families, through their life of prayer and love, become ever more clearly ''Schools of true human development."
Mass Times
Sunday
18
Holy Masses
08.30am
Victor Cotton R.I.P.
10.30am
Sonia Wall's Intentions
06.00pm
Polish Mass
Monday
19
NO MASS
Tuesday
20
Holy Mass
St Bernard
09.30am
Christina Bowden R.I.P.
Wednesday
21
NO MASS
Thursday
22
NO MASS
Friday
23
NO MASS
Saturday
24
Holy Mass

St Bartholomew
09.30am
Holy souls
10.00am
Exposition of the Blessed Sacrament &
Confessions
05.00pm
People & Parish
Sunday
25
Holy Masses
08.30am
Pamela Cotton R.I.P.
10.30am
Susan Stockwell's Intentions
06.00pm
Polish Mass
PLEASE REMEMBER THAT IT IS NOT PERMISSABLE TO FILM OR TAKE PHOTOS DURING MASS
I was sick and you visited me
Please pray for the sick and housebound
| | |
| --- | --- |
| Pat & Bernard Connelly | Theo Brown |
| Lesley Margetts | Jillian Browning |
| Sienna Rose | Jennifer Cayanar |
| Patricia Lavelle | Zoe Jaffa |
| Brian Bailey | Sister Maureen McNully |
| Christopher Wells | Sue Weymouth |
| David Collins | Julie Hooker |
| Betty Weymouth | Mike Hinchey |
| Natalie Peeke | Rosie Brookes |
| Jordan Lynch | Dereck Bowden |
| Rita Fear | Mary Collins |
| Joseph Williams | Joyce Kenyon |
| Ann Sisson | Siobhan Berryman |
| Fr. Gerard Nellliyottukonam | |
Please call Julia on 617514 to add / omit names. Names on the sick list will remain for one month unless an extension is requested.
Question of the Week
Adults – Other tahn Jesus, which of the ancestors of Christian faith has served as the greatest example to you ? Why ?
Children – Which person of the Bible has been a good example to you of how to live ?
GIFT AID
Gift Aid donors-you should soon receive an individual statement of how much you gave in the year so that you can check you have paid enough tax to cover the gift aid that the Parish will claim.

This statement will go to the address that is currently held by the gift aid organiser. If you are expecting a letter but do not receive one please contact David Jones (who usually attends the 1030 Sunday Mass and stays for coffee)
PATRONAL FEAST DAY PARISH BARBEQUE
SUNDAY 11TH AUGUST AT 12 NOON
HAMBURGERS, HOT DOGS, VARIOUS SALADS
ADULTS £5 CHILDREN UNDER 12 YEARS £3
ALWAYS GREAT FUN!
HOSTED BY THE C.W.L FOR CHARITIES.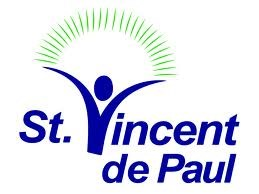 The St. Vincent de Paul Society will be holding a
coffee morning on 11th August after both Masses.
Tea/Coffee and cake for £1.

The proceeds will be used to support the SVP
'Vinnie Camps' holiday camps for young people aged 7-13 years.
Please come & enjoy the refreshments & support this worthy cause!
EXCITING TIMES AHEAD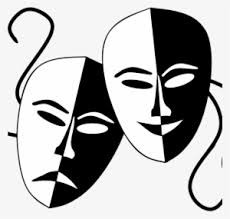 Would you like to be involved in a fantastic new project?
The Church of the Assumption will be performing a
PASSION PLAY DURING LENT 2020!
We are looking for :- ACTORS, BACK-STAGE SUPPORT, SCENERY DESIGN, TECHNICAL ASSISTANCE &
various other roles. This is an opportunity to help your Lenten observances,
to evangelise & most of all to have FUN!
Planning meeting Saturday 24th august at 11.15am. ALL WELCOME.
Contact Susanne 606256 or Julia B 323040 for more information.
TORQUAY FOOD BANK
We are low on all foods, toiletries and laundry items.
All donations gratefully received.
VOLUNTEERS ALSO NEEDED!
MASS INTENTIONS
PLEASE USE ONE OF THE SMALL BROWN ENVELOPES AT
THE BACK OF THE CHURCH, AND TAKE IT TO THE PARISH OFFICE BETWEEN 9.30 & 12.30 TUESDAY TO FRIDAY OR ALTERNATIVELY POST IT UNDER THE PARISH OFFICE DOOR
Thank you Fr Colin
HEALING MINISTRY
There will be an opportunity for prayer for healing
after the 10.30am Mass on the last Sunday of each month.
St Joseph's meeting room – all are welcome.
NEXT HEALING MINISTRY THIS SUNDAY 25TH AUGUST
SUPERVISION OF CHILDREN
Would all parents/guardians please ensure that your children are supervised at all times whilst on church premises. The Narthex/link passage from the church to the hall is not a play area and neither are the stairs leading to the upper room. To prevent accidents, please ensure your children are supervised at all times. Thank you Parish Health and Safety Officer .
Prayer Group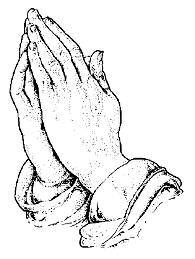 Come and enjoy the comfort of the Lord as we spend an hour
with Him in Prayer and Thanksgiving through word song and
Scripture. We meet on Wednesday evenings in the upper Room
from 6 – 7. We wait to welcome you.
CAR PARKING
Cars must only be parked within a parking space designated by white lines. All specific category dedicated parking spaces must be respected. The central area is not to be used for parking, it is for access to parking spaces and use by emergency services
(fire, ambulance & police).

Alternative parking is in the nearby roads. If you cannot find a free kerbside space the only options are the roadside prepay
meter spaces or the multi-storey car park at which you pay on exit either at the machine for cash or the other for cards; both machines re quire you to enter your car's number plate
Waverly must not be used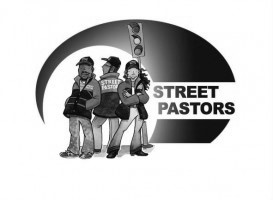 STREET PASTORS
MORE VOLUNTEERS REQUIRED FOR THIS MINISTRY. IF YOU FEEL YOU WOULD BE SUITABLE PLEASE SPEAK TO FR COLIN
CHAPLANCY TEAM
More volunteers required.
Please see Fr Colin if you are interested in this ministry
KNOW YOUR BIBLE
We will be looking at ''Bible Basics.'' Some bibles will be available;
if you have your own please bring it along.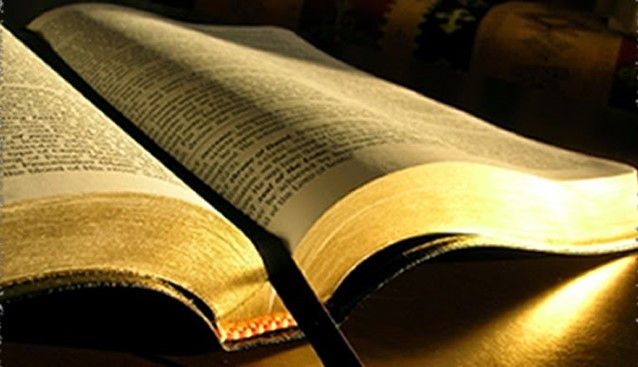 A fresh look at the Scriptures
When: Last Monday of each month
From 29th April – St Luke's Gospel
From 7 – 9 pm (to include refreshments)
Next Session Monday 24th June
Retreats in the Diocese of Plymouth 2019
June 14th – 16th (Fri – Sun) Weekend Retreat
July 7th – 12th (Sun – Fri) 5 – day Retreat at Sclerder, Looe, Cornwall
October 11th – 13th (Fri – Sun) Weekend Retreat
October 14th – 18th (Mon – Fri) Midweek Retreat
October 11th – 18th (Fri – Fri) 6 day Retreat

November 15th – 17th (Fri – Sun) A 'Taster'
W/E Retreat
(for anyone who would like to try a retreat for the
first time)
All Retreats (except the July Retreat)
are at Buckfast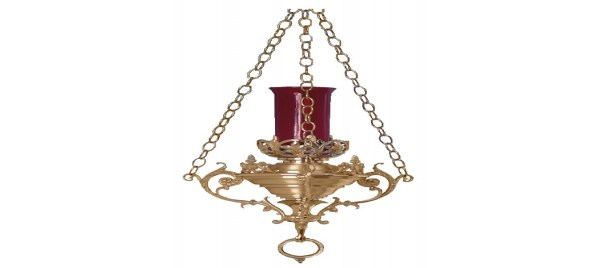 SANCTUARY LAMP
SPONSORED BY DOREEN & MIKE SMYTH
IN THANKSGIVING FOR
RECENT ORDINATION ANNIVERSARIES
FR COLIN, FR PJ & DEACON ROBERT.
If you would like to sponsor the Sanctuary Lamp, please fill in the details on the envelopes at the back of the church and hand to Father Colin. Names will be published weekly in the newsletter.
Parish Rooms Hire Charges
| | |
| --- | --- |
| Main Hall and Kitchen | £16 per hour |
| ( In house catering available in negotiation with Beatrice Deloffre) | |
| Upper Hall (Refreshment making facilities) | £10 per hour |
| Small meeting room | £8 per hour |
Parishioners 1/3 off listed prices.
All hirers will sign a contract that must be strictly adhered to.
All hall bookings to be made via Joy Wells – Parish Office
Tues to Fri 9.30 to 12.30
PLEASE NOTE IF HALL HIRERS HAVE NEGOTIATED WITH BEATRICE DELOFFRE TO PROVIDE REFRESHMENTS, SHE IS ONLY RESPONSIBLE FOR COOKING AND CLEANING THE KITCHEN AFTER USE.
THE HALL HIRER REMAINS RESPONSIBLE FOR LAYING UP TABLES & CLEANING THE HALL AFTERWARDS.
SAINT VINCENT DE PAUL SOCIETY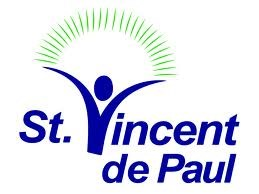 An SVP group has recently been established in our parish. Our current focus is on visiting people who may be in need of support or company either in their own, or residential homes. If you, or anyone you know, might appreciate a visit from our team, please get in touch with one of us. We would also like to hear from anyone who might consider joining us in this pastoral ministry. Philip Martin 07798626084
CRAFT CLUB
EVERY TUESDAY

2.30PM IN THE MAIN HALL
ASSUMPTION PARISH PRAYER GROUP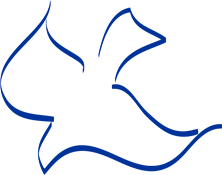 Next Meeting
September

In the Upper Room
Everyone Welcome
MOTHERS' PRAYERS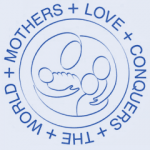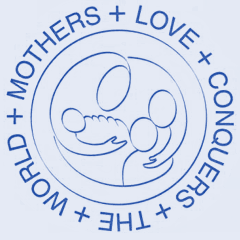 NEXT MOTHERS' PRAYERS WILL BE ON 28TH AUGUST
11AM IN THE LADY CHAPEL

CATHOLIC WOMEN'S LEAGUE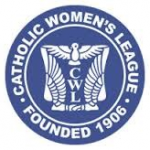 NEXT MEETING THURSDAY 5th SEPTEMBER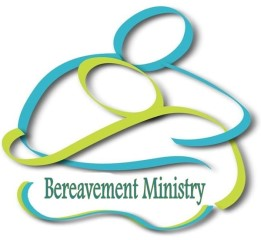 WE MEET AT 'THE DRUM' IN COCKINGTON
NEXT MEETING TO BE ANNOUNCED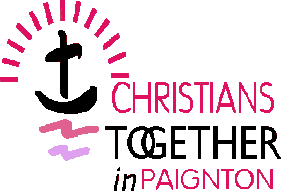 Prayer Breakfasts at Central Church Torquay at 8am on the first Saturday of every month
CONTACTS
76 Abbey Road, Torquay, TQ2 5NJ
Presbytery: 01803 294142
Parish Priest: Fr Colin Groombridge.
Parish Secretary & Safeguarding Rep: Mrs Joy Wells
Deacon: Rev Robert Giampaglia
E-mail: robgiampaglia@sky.com
Parish Website: www.assumptionofourlady.org
E-mail: torquay-abbeyroad@prcdtr.org.uk
Our Lady of the Angels Catholic Primary School
Head Teacher: Amelia Harding (613095)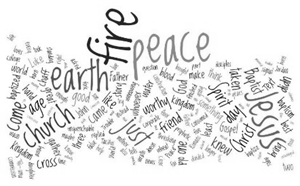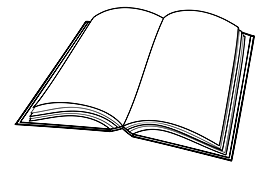 READERS
Date
Time
First Reading
Second Reading
Saturday
24th August
05.00pm
T Grundy
C Martin
Sunday
25th August
08.30am
B Paice
A Sisson
10.00am
Sr Benignus
L Bettesworth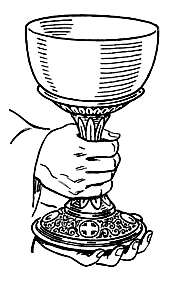 EXTRAORDINARY MINISTERS OF HOLY COMMUNION
Date
Time
Ministers
Saturday
24th August
05.00pm
M Watts
S Kowal
Sunday
23rd June
08.30am
A Rodgers
S Cannizzaro
M Leckie
L Bettesworth
10.30am
T Bailey
J Beacroft
A Faulkner
B Hattersley

COFFEE MORNING VOLUNTEERS
Date
Time
Volunteers
Sunday
25th August
08.30am
L & V Bonfante
M Hughes
10.00am
K Rowlands
I Jarvis
You are reminded
that smoking is not permitted in any Church building or any external areas, including the Car Park. If you wish to smoke please go onto the public pavement.
OFFERINGS 11/08/2019
God bless all contributors & their families.
GIFT AID
£389.00
LOOSE PLATE
£552.73
SVP
£239.78