SUNDAY 17TH FEBRUARY 2019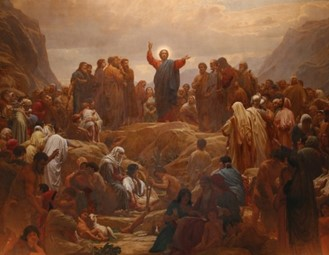 SIXTH SUNDAY IN ORDINARY TIMES
A WARM WELCOME TO ALL OUR VISITORS

Pope's Intentions for the month of February
Human Trafficking – For a generous welcome of the victims of human trafficking, of enforced prostitution, and of violence.
Mass Times
Sunday
17
Holy Masses
Racial Justice Sunday
08.30am
Mary Dwyer R.I.P.
10.30am
Maria Jose Oliveira dos Santos R.I.P.
06.00pm
Polish Mass
Monday
18
NO MASS
Tuesday
19
Holy Mass

09.30am
Barbara Ujvari R.I.P.

Wednesday
20
Holy Mass

09.30am
Jean Matthews
Thursday
21
Holy Mass
09.30am
Joan & Robert Pike R.I.P.
Friday
22
Holy Mass

The Chair of St Peter
09.15am
Mass at Torbay Hospital
06.30pm
Peter & Kit Keily R.I.P.
Saturday
23
Holy Mass
09.30am
Holy Souls R.I.P.
10.00am
Exposition of the Blessed Sacrament & Confession
04.00 - 04.30pm
Sacrament of Confession
1st Mass of Sunday

05.00pm
People & Parish
Sunday
24
Holy Masses

08.30am
Holy Souls R.I.P.
10.30am
Abigail Mason
06.00pm
Polish Mass
PLEASE REMEMBER THAT IT IS NOT PERMISSABLE TO FILM OR TAKE PHOTOS DURING MASS
I was sick and you visited me
Please pray for the sick and housebound
| | |
| --- | --- |
| Pat & Bernard Connelly | Theo Brown |
| Lesley Margetts | Paul Evans |
| Jane Mitchell | Jillian Browning |
| Sienna Rose | Jennifer Cayanar |
| Patricia Lavelle | Marta Castillo Capel |
| Zoe Jaffa | Brian Bailey |
| Sr Maureen McNully | Kathleen Kelland |
| Christopher Wells | Alice Lockton |
| Richard Rooke | William Mark Holmes |
| Cathy Thums | Alyson Wilkinson |
| David Collins | Julie Butcher |
| Vera Killern | Joseph Williams |
| Jacqui Hoathe | Fr. Gerard Nellliyottukonam |
Please call Julia on 617514 to add / omit names. Names on the sick list will remain for one month unless an extension is requested.
Question of the Week
Adults – In what way are you serving the poor, as Jesus did?
Children – When have you helped bring God's love to someone who was sad, or hungry, or whom others made fun of ?
MASS INTENTIONS
PLEASE USE ONE OF THE SMALL BROWN ENVELOPES AT
THE BACK OF THE CHURCH, AND TAKE IT TO THE PARISH OFFICE BETWEEN 9.30 & 12.30 TUESDAY TO FRIDAY OR ALTERNATIVELY POST IT UNDER THE PARISH OFFICE DOOR
Thank you Fr Colin
IMPROVEMENT WORK IN OUR CHURCH
The improvement work in our church began on 1st October.
Weekday Masses will now take place in the main hall.
THE VIGIL MASS AT 5pm ON SATURDAY EVENING WILL
CONTINUE UNTIL THE WORKS IN THE CHURCH HAVE
BEEN COMPLETED.
HEALING MINISTRY
There will be an opportunity for prayer for healing
after the 10.30am Mass on the first Sunday of each month.
St Joseph's meeting room – all are welcome.
NEXT HEALING MINISTRY MARCH 3RD
When have you helped bring God's love to someone who was
sad, or hungry, or whom others made fun of?
When have you helped bring God's love to someone who was
sad, or hungry, or whom others made fun of?
CHAPLANCY TEAM
More volunteers required.
Please see Fr Colin if you are interested in this ministry.
SUPERVISION OF CHILDREN
Would all parents/guardians please ensure that your children are supervised at all times whilst on church premises. The Narthex/link passage from the church to the hall is not a play area and neither are the stairs leading to the upper room. To prevent accidents, please ensure your children are supervised at all times. Thank you Parish Health and Safety Officer .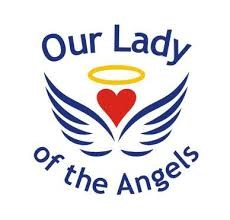 OUR LADY OF THE ANGELS CATHOLIC PRIMARY SCHOOL
VOLUNTEERS REQUIRED TO WALK CHILDREN TO AND FROM SCHOOL,
STARTING AFTER CHRISTMAS.
PLEASE CONTACT KATE DAVENPORT AT SCHOOL.
Holy Angels Pre-school
Providing Early Years Care & Education for children aged 2-4 years & wrap around care for pupils from Our Lady of the Angels Catholic Primary School. Further info on: www.holyangelspreschool .org.uk
KNOW YOUR BIBLE
We will be looking at ''Bible Basics.'' Some bibles will be available;
if you have your own please bring it along.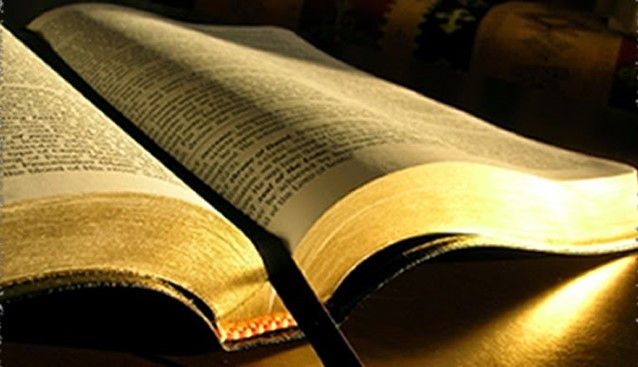 A fresh look at the Scriptures
When: Last Monday of each month
25 th February – Old Testament
25 th March – New Testament
From 29 th April – St Luke's Gospel
From 7 – 9 pm (to include refreshments)
Purple Angel Raising Awareness of Dementia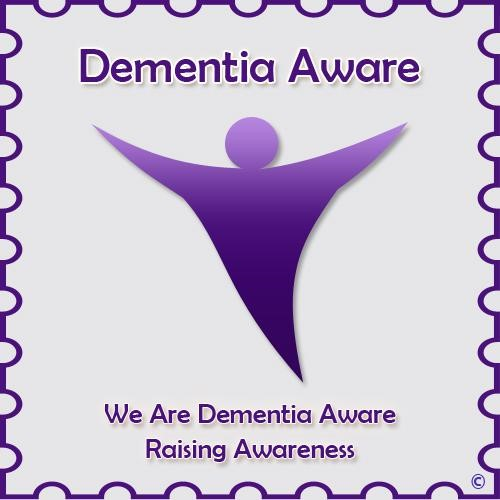 Important and Enlightening Talk on Dementia
Speaker – Norm MacNamarra
Founder of the Purple Angel Awareness
(established in 58 countries)
Date:
Saturday 2nd March
Venue:
Church of the Assumption, Abbey Road
Time:
12.30
We all know someone (or soon will), with Dementia
so please come and be informed.
Retreats in the Diocese of Plymouth 2019
March 23rd (Saturday) Lenten Quiet Day
June 14th – 16th (Fri – Sun) Weekend Retreat
July 7th – 12th (Sun – Fri) 5 – day Retreat at Sclerder, Looe, Cornwall
October 11th – 13th (Fri – Sun) Weekend Retreat
October 14th – 18th (Mon – Fri) Midweek Retreat
October 11th – 18th (Fri – Fri) 6 day Retreat
A fresh look at the Scriptures
When: Last Monday of each month
28 th January – "Bible Basics"
25 th February – Old Testament
25 th March – New Testament
From 29 th April – St Luke's Gospel
From 7 – 9 pm (to include refreshments)
November 15th – 17th (Fri – Sun) A 'Taster'
W/E Retreat
(for anyone who would like to try a retreat for the
first time)
All Retreats (except the July Retreat)
are at Buckfast

HCPT GROUP 539 Based in Torbay and South Devon
Urgently require a Qualified Nurse to join their next Pilgrimage to Hosanna House in Lourdes, SW France on Friday 13th /20th September 2019 flying from Bristol. A Holiday with Our Lady! We will be a Group of about 40 Helpers & Guests aged between 18 & 80 led by Lucy Venter with Fr Louis
Rieunier as Chaplain. Financial help available! Further details from
Barney on:- 01803 606807 or at barney@bettesworths.co.uk
ToWNS WINTER NIGHT SHELTER
Dear Parishioners, as you may know, we started running the night shelter for homeless people this Tue, 3rd Feb, at the Salvation Army in Torquay. Many parishioners are involved. Please pray for the whole ToWNS initiative, especially for our Assumption/ Salvation Army shelter, which operates from 5.30 pm until 9 am the next morning on Tue 19th Feb, 26th Feb, 5th March & 12th March. This is a beautiful way for people who may be elderly, sick, or housebound, or even sufferers of insomnia to be with us in spirit & support our efforts in a very important way. Thank you for your continuing prayer and support.
CATECHIST FORMATION CONTINUES!
Ongoing Formation & the Catechism of the Catholic Church' &
'Children's Liturgy of the Word', for all who help with Children's Liturgy. Sat, March 23rd . Both events St. Peter's, Crownhill, Plymouth – 9.30am to1pm.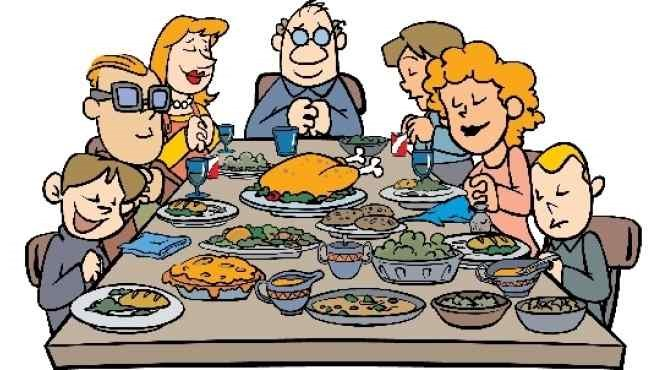 NEXT SUNDAY LUNCH 10TH MARCH IN THE PARISH HALL
1PM. (One sitting only)
Two Courses and Coffee £10
Beatrice will be taking names and payment from parishioners who
wish to book lunch..
She will be in the Parish room after the 10.30 Mass this Sunday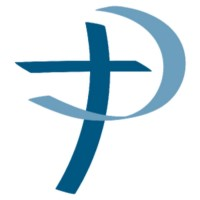 PLYMOUTH DIOCESAN PILGRIMAGE TO LOURDES
1-8 AUGUST 2019
PLEASE SEE POSTER IN HALL FOYER FOR MORE
INFORMATION
APPLICATION FORMS AVAILABLE.
FULLY ESCORTED PILGRIMAGE TO KNOCK SHRINE, 3RD JULY 2019
£649 per person sharing. Please see poster for further details
RCIA: Journey in Faith
Next session 6.30pm Thursday 21st February.
FIRST HOLY COMMUNION
OUR NEXT SESSION FOR CHILDREN AND PARENTS WILL
BE ON THURSDAY 21ST FEBRUARY AT 6PM IN THE PARISH ROOMS. A CRECHE IS AVAILABLE FOR CHILDREN AGE 3+ YEARS

DAY OF RECOLLECTION FOR EUCHARISTIC MINISTERS
Here in the parish. Bring & Share lunch.
After Mass on Maundy Thursday April 18th Eucharistic Ministers
will be recommissioned.
SANCTUARY LAMP
IN MEMORY OF
ALL THOSE WHO LOST THEIR LIVES OR
SUFFERED DURING THE HOLOCAUST.

If you would like to sponsor the Sanctuary Lamp, please fill in the details on the envelopes at the back of the church and hand to Father Colin. Names will be published weekly in the newsletter.
Parish Rooms Hire Charges
| | |
| --- | --- |
| Main Hall and Kitchen | £16 per hour |
| ( In house catering available in negotiation with Beatrice Deloffre) | |
| Upper Hall (Refreshment making facilities) | £10 per hour |
| Small meeting room | £8 per hour |
Parishioners 1/3 off listed prices.
All hirers will sign a contract that must be strictly adhered to.
All hall bookings to be made via Joy Wells – Parish Office
Tues to Fri 9.30 to 12.30
PLEASE NOTE IF HALL HIRERS HAVE NEGOTIATED WITH BEATRICE DELOFFRE TO PROVIDE REFRESHMENTS, SHE IS ONLY RESPONSIBLE FOR COOKING AND CLEANING THE KITCHEN AFTER USE.
THE HALL HIRER REMAINS RESPONSIBLE FOR LAYING UP TABLES & CLEANING THE HALL AFTERWARDS.
SAINT VINCENT DE PAUL SOCIETY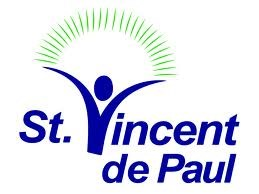 An SVP group has recently been established in our parish. Our current focus is on visiting people who may be in need of support or company either in their own, or residential homes. If you, or anyone you know, might appreciate a visit from our team, please get in touch with one of us. We would also like to hear from anyone who might consider joining us in this pastoral ministry. Philip Martin 07798626084
HOSPITALITY AND SOCIAL TEAM

NEW MEMBERS ALWAYS WELCOME
CRAFT CLUB
NEXT MEETING TUESDAY 19TH FEBRUARY

2.30PM IN THE MAIN HALL
ASSUMPTION PARISH PRAYER GROUP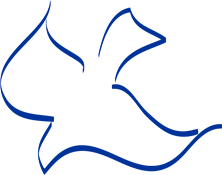 Next Meeting
Wed 20th February 6.00pm

In the Upper Room Everyone Welcome
MOTHERS' PRAYERS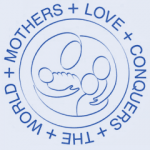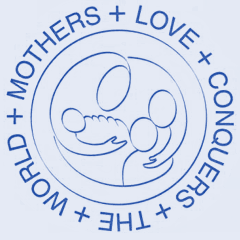 THERE WILL BE NO MOTHERS' PRAYERS UNTIL THE
CHURCH RENOVATIONS HAVE BEEN COMPLETED.
CATHOLIC WOMEN'S LEAGUE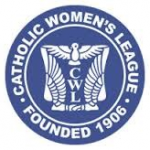 NEXT MEETING THURSDAY 7th MARCH
NEW MEMBERS ALWAYS WELCOME FOR DATES OF FUTURE EVENTS SEE NOTICE BOARD IN HALL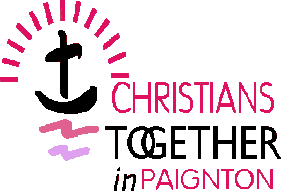 Prayer Breakfasts at Central Church Torquay at 8am on the first Saturday of every month
CONTACTS
76 Abbey Road, Torquay, TQ2 5NJ
Presbytery: 01803 294142
Parish Priest: Fr Colin Groombridge.
Parish Secretary & Safeguarding Rep: Mrs Joy Wells
Deacon: Rev Robert Giampaglia
E-mail: robgiampaglia@sky.com
Parish Website: www.assumptionofourlady.org
E-mail: torquay-abbeyroad@prcdtr.org.uk
Our Lady of the Angels Catholic Primary School
Head Teacher: Amelia Harding (613095)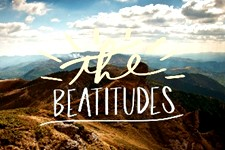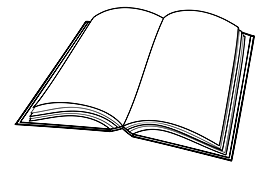 READERS
Date
Time
First Reader
Second Reader
Saturday
23rd February
05.00pm
J Beacroft
S Kowal
Sunday
24th February
08.30am
S Kowal
M Cassidy
10.30am
T Bailey
D Wotton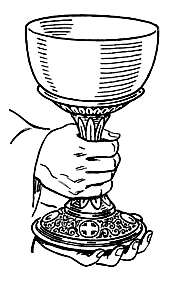 EXTRAORDINARY MINISTERS OF HOLY COMMUNION
Date
Time
Ministers
Saturday
23rd February
05.00pm
P Evans
D Bone
Sunday
24th February
08.30am
M Watts
P Evans
B Hattersley
P Long
10.30am
J Salabsab
N Salabsab
R Salabsab
T Rey

COFFEE MORNING VOLUNTEERS
Date
Time
Volunteer
Sunday
24th February
08.30am
L & V Bonfante
M Hughes
10.30am
P & J Ashton
You are reminded
that smoking is not permitted in any Church building or any external areas,
including the Car Park. If you wish to smoke please go onto the public pavement.
OFFERINGS 10/02/2019
God bless all contributors & their families.
GIFT AID
£371.00
LOOSE PLATE
£360.52
LOURDES COLLECTION
£208.03