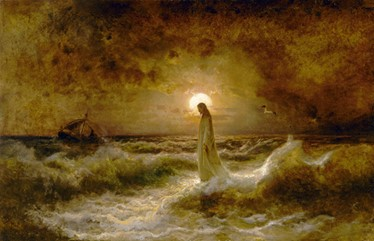 SUNDAY 9TH AUGUST
19TH SUNDAY OF ORDINARY TIME
Popes Intentions for the month of July
Universal prayer intention – The Maritime World.
We pray for all those who work and live from the sea, among them sailors, fishermen and their families.
Letter from Father Colin
Dear Brothers and Sisters
I hope you've had a good week. Thank you to Fr PJ for offering Mass this on Tuesday and Thursday whilst I have been away. I'm going to continue streaming 08.30 am Mass on Sunday from the 'Upper Room' during August
and then in September I'm hoping to re-instate the early Mass in church. Masses will also be streamed from our church, too. I hope this helps.
If you would like to celebrate the sacrament of Reconciliation/Confession, you can either make an appointment with me or come along on Sat morning.
I wish you a very blessed week ahead, and may the Lord bless you and keep you. Fr Colin
Pray for the Sick
To protect the privacy and security of the sick members of the parish we have been advised NOT to publish the names here. Please continue to pray for the sick of the parish, our county, our country and our world especially while the corona pandemic continues throughout the world.
Question of the Week
Adults ''When have you doubted God's loving care for you?"

Children ''What helps you keep trying even when you are afraid?''
Mass Times
NB Masses in red will be streamed online
| | | |
| --- | --- | --- |
| Date | Time | Offered for |
| Sat 08 | Vigil Mass | |
| | 6.00pm | People of the Parish |
| Sun 09 | Holy Masses | |
| | 8.30am | Aileen Whitehead R.I.P. |
| | 10.30am | Stan Chambers R.I.P. |
| | 6.00pm | Mass in Polish |
| Mon 10 | NO MASS | |
| Tue 11 | Holy Mass | St Clare |
| | 9.30am | Anne & Adam Krasnopolski & Family. |
| Wed 12 | Holy Mass | |
| | 9.30am | Joan Sweeney R.I.P. |
| Thu 13 | Holy Mass | |
| | 9.30am | Paul Brewer R.I.P. |
| Fri 14 | Holy Mass | St Maximillian Mary Kolbe |
| | 9.30am | Ann Sisson R.I.P. (Carol Martin) |
| Sat 15 | Holy Mass | |
| | 9.30am | Caro Zenon Grocholewski R.I.P. |
| | Vigil Mass | |
| | 6.00pm | Bernice Forbear R.I.P. |
| Sun 16 | Holy Masses | |
| | 8.30am | Victor Cotton R.I.P. |
| | 10.30am | Bob & Rosemary Lyon R.I.P. |
| | 6.00pm | Mass in Polish |
Face Coverings
Face coverings will be mandatory in Places of Worship from Saturday 8th August 2020. All those who are attending churches must wear a face covering unless they are exempt from doing so. This is for the good of all who gather in the Church for Mass as it is an enclosed public space where there are people from differing households who they do not normally meet.

Please pray for the people of Beirut and for all those killed and injured in the recent explosion.
Mass Intentions
PLEASE USE ONE OF THE SMALL BROWN ENVELOPES
OBTAINABLE FROM THE PARISH OFFICE
9.30 – 12.30 TUE TO FRI
100% COTTON MATERIAL WANTED!
Anne Whitehead is making masks for use in the current pandemic.

Would anyone who has any 100% cotton material they no longer require, please contact Anne of the Parish Office.
Thank You
MEDJUGORJE
From Bristol – Price: From £569*
WHAT'S INCLUDED?
Return Flights from Bristol, hold luggage (23kg),
7 nights @ Hotel Grace ****,
breakfast & dinner, winte with dinner, airport transfers between Split & Medjugorje, local guide, full religious programme, daily
Dear Pilgrims

Now is the time to secure your reservation by making a booking. The details of the trip are on the poster below. There is an AGLOW PILGRIMAGES webpage for people to book online (this is the preferred way for pilgrims to book). Alternatively I have some booking forms and can put them in the
post for anyone who can't book online.

https://www.aglowpilgrimages.com/medjugorjepilgrimages/24thmaybristol

We have reserved 21 rooms in total with Hotel Grace. This allows for 9 single rooms and 12 twin / double rooms (33 pilgrims). The rooms can be
distributed in another way if the configurations/ group size differs. Our group had 8 single rooms in 2019.

Places will be allocated on a first come, first served basis, so please do not tarry. If you are single and prepared to share, please let me know and we will try to find a kindred spirit for you. The single supplement otherwise will be £125.

It would help me if you can let me know if and when you book online, so that I can keep the numbers up to date. If you are unable to book online
please ask Barney for an application form.

Obviously we will only travel if it is safe – we do have nearly 10 months to wait. Travel insurance is NOT included, but there is some information on
the website.
If you have any queries please ring me – Barney – (606807) or contact Jonny Baylis, Aglow Pilgrimages.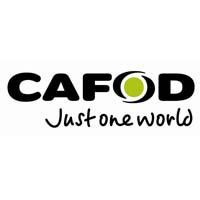 ASSUMPTION VIRTUAL PILGRIMAGE TO LOURDES (AND BEYOND!) UPDATE.
Dear Parish Family, our combined CAFOD team and "helpers" walked another 301 miles this week, but those Torbay hills don't get any easier! Since June 1 st the Cafod Team and our helpers from the Parish and HCPT 539 have walked an amazing total of 2853 miles. We still have 399 miles to go before we reach Medjugorje, so we are on the "last push" now, to arrive before Assumption Day.

Thanks to the wonderful generosity of the parish and our friends and family, we have now raised £2742.34. We are glad to be sending CAFOD a serious amount of money to help to mitigate the dreadful impact of Coronavirus on our sisters and brothers in developing lands. Many people are risking contacting Covid 19 in very dangerous work situations, as the alternative is starvation. CAFOD is distributing large amounts of food, besides educating about and enabling hygiene measures.

If you haven't already made a donation, it's not too
late and the need is enormous.

Please either give online at our "Assumption Virtual Pilgrimage to Lourdes (and beyond!)'' Just Giving page (and this can be gift aided), or send a cheque, payable to "CAFOD" to Joy, in the parish office.

Thank you all for supporting us and for your wonderful generosity.

May God bless you all,
THE CAFOD TEAM.
CHANGES AT THE HOSPITAL CHAPLAINCY
Due to Data Protection, we are no longer given a list of Catholic patients to visit; please tell Fr Colin if you are going into hospital & make staff aware that you are Catholic & would like Fr Colin to visit.
TORBAY FOOD BANK!
URGENT NEED FOR ALL TINNED FOOD, SAUCES IN JARS (PASTA SAUCE ETC), ALL FOOD ITEMS. SOAP, WASHING POWDERS ETC.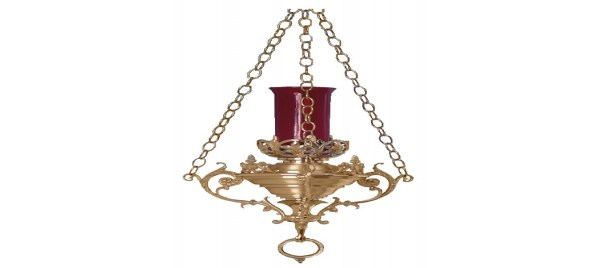 Holy Angels Pre-School
Providing Early Years Care & Education for children aged 2-4 years &
wrap around care for pupils from Our Lady of the Angels Catholic Primary School. Further info on: www.holyangelspreschool.org.uk

If you would like to come and look around please call 01803 613095 (ex 3) or e-mail us:- admin@holyangelspreschool.org.uk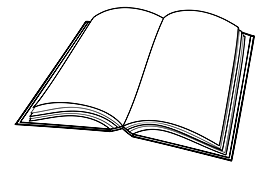 Readers
| | | | |
| --- | --- | --- | --- |
| Date | Time | Reader(s) | |
| | | | |
| Sat 15 | 6.00pm | JO CLAY | |
| Sun 16 | 8.30am | L & B BETTESWORTH | |
| | 10.30am | D WOTTON | |
Stewards
| | | |
| --- | --- | --- |
| Sat 08 | 6.00pm | A RODGERS /J WELLS/SR BENIGNUS |
| Sun 09 | 10.30am | D NUNES/M SMYTH/J FAJGA |
Bonus Ball
Dear Bonus Ball Supporter, the renewal of the next
session, is due at the beginning of August.

New members very welcome!

Besides the fun of winning, church funds are
supported. Cheques should be made payable to
'"Church of the Assumption'' & given to Leslie
Richardson, Richard Hider or the parish office.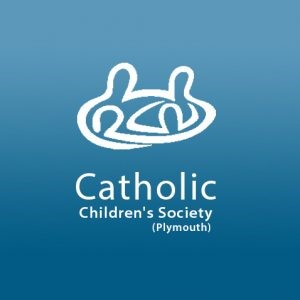 This year's Catholic Children's Society (Plymouth)'s Annual Appeal continues the 'Stretch out Your Hands' theme we recently used for our Crowdfunding campaign. Our Annual Appeal will take place on Saturday, 29th and Sunday 30 th August ?
A MESSAGE FROM BISHOP MARK
'… do good and share what you have, for such sacrifices are pleasing to God.' Hebrews 13-16

This year's Catholic Children's Society Annual Appeal, is being launched in a time when great economic hardship has fallen on many families due to the Covid-19 pandemic.

The Society has been responding to a significant increase in the number of families in our Diocese who find themselves in difficulty and who lack essential basic needs. This has meant that the Society's limited resources available to support such families have been significantly depleted.

So I appeal to your generosity to support the good work of the Catholic Children's Society (Plymouth) by offering what you can. By doing so, you will enable it to continue offering assistance to those struggling families who are in most need.

May God bless you for responding as generously as you can to this Annual Appeal.

Rt Rev Mark O'Toole
Bishop of Plymouth

| | |
| --- | --- |
| OFFERINGS 19th July 2020 | |
| God Bless all contributors | |
| GIFT AID | £311.00 |
| LOOSE PLATE | £268.37 |
| CAFOD | £25.00 |