SUNDAY 12TH AUGUST 2018
NINETEENTH  SUNDAY IN ORDINARY TIME


Pope's Intentions for the month of June
Universal – The treasure of Families. That any far-reaching decisions of economists and politicians may protect the family as one of the treasures of humanity. The Pope adds a second, more urgent intention each month, which is published on Apostleship of Prayer website. http://apostleshipofprayer.org
Mass Times
Sunday
12
Holy Masses


08.30am
Aileen Whitehead R.I.P.
10.30am
In Thanksgiving (Ray Heath)
06.00pm
Polish Mass
Monday
13
NO MASS
Tuesday
14
Holy Mass

St Maximilian Kolbe
09.30am
Jimmy Kelly R.I.P.
Wednesday
15
Holy Mass
The Assumption of the Blessed Virgin Mary
10.00am
People & Parish
07.00pm
For Father kieran
Thursday
16
Holy Mass
04.30pm
Reception of Jimmy Kelly R.I.P.
Friday
17
Holy Mass
02.00pm
Funeral Requiem Mass Jimmy Kelly R.I.P.
Saturday
18
4.00pm - 4.30pm
Confessions
1st Mass of Sunday
05.00pm
Jimmy Kelly R.I.P.
Sunday
19
Holy Masses
08.30am
Victor Cotton R.I.P.
10.30am
Christina Bowden R.I.P.
06.00pm
Polish Mass
I was sick and you visited me
Please pray for the sick and housebound
| | |
| --- | --- |
| Pat & Bernard Connelly | Theo Brown |
| Lesley Margetts | Paul Evans |
| Jane Mitchell | Jillian Browning |
| Sienna Rose | Jennifer Cayanar |
| Patricia Lavelle | Marta Castillo Capel |
| Patrick James | Zoe Jaffa |
| Sr Maureen McNully | Kathleen Kelland |
| Christopher Wells | Alice Lockton |
| Lexy Harrison | Richard Rooke |
| William Mark Holmes | Sue Weymouth |
| Alyson Wilkinson | Andrew Jones |
| James Mason | Cathy Thums |
| Anthony Jones | David Collins |
| Lisa Stockwell | Harper Treagust |
| Julie Butcher | Vera Killern |
| Fr. Gerard Nellliyottukonam | |
Please call Julia on 617514 to add / omit names. Names on the sick list will remain for one month unless an extension is requested.
Question of the Week
Can I identify times in which Jesus has sustained me in difficult situations. How can what I receive today sustain me throughout the week ahead?
GENERAL DATA PROTECTION REGULATION (GDPR)
Due to the implementation of the above on 25th May, we are required to ask all parishioners to complete a new Consent Form. It is imperative that these forms are completed and returned to us ASAP. Thank you
FIRST HOLY COMMUNION AND CONFIRMATION
The First Holy Communion programme will commence in Sept. If your child will be 8 years old by July 2019 and you wish them to join the programme please complete the sheet at the back of the church. Confirmation – if you will be in year 9 or above in Sept and wish to Confirmed please complete the sheet at the back of the church.
IF YOU WISH TO JOIN/CONTINUE AS A CATECHIST IN SEPTEMBER AND DID NOT ATTEND THE COURSE LAST SATURDAY MORNING, PLEASE CONTACT SUSAN KOWAL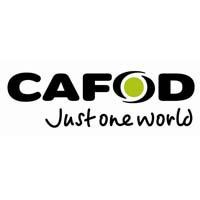 In September 2017 Pope Francis launched a new campaign in support of refugees & migrants. The share the journey campaign brings together more than 200 Catholic organisations, including CAFOD. Together we will call on our government & on all people, to play their part in welcoming & protecting people forced to flee their homes due to poverty, war, persecution, or natural disaster. The Pope's action aims to highlight the Church's commitment to sharing the journey of people on the move. Now world leaders must be moved to do the same as they negotiate new UN global agreements on refugees & migrants. WHAT CAN WE DO? To show solidarity with our brothers & sisters, we have been asked to 'Share the Journey' by joining together as parishes or communities & organising a walk. It may only be a couple of miles but the idea is to walk, talk & pray. The aim is to walk 24,900 miles around the globe. If 50 people from the Church of the Assumption walk 2 miles we take 100 off the journey. If you are unable to join the walk please sign the campaign cards, the more cards that drop on the mat in Downing Street the better.
JOIN THE PARISH IN OUR OWN 'SHARE THE JOURNEY' WALK SATURDAY AUGUST 18TH. LEAVING THE CAR PARK
AT 9.30AM. REFRESHMENTS ON RETURN.
If you are unable to walk a couple of miles how about several rounds of the church car park? There is a start & finish prayer on the campaign card. Cardsavailable on 11/12 August, just let the CAFOD team know how many circuits have been completed.
EXTRAORDINARY MINISTERS OF THE EUCHARIST
We are in desperate need for Ministers to take Holy Communion to the sick and housebound. If you are able to help on a rota basis please speak to Teresa Bailey who has kindly agreed to co-ordinate this very important ministry. It will involve a DBS check, (which some of you already have)
SUPERVISION OF CHILDREN
Would all parents/guardians please ensure that your children are supervised at all times whilst on church premises. The Narthex/link passage from the church to the hall is not a play area and neither are the stairs leading to the upper room. To prevent accidents, please ensure your children are supervised at all times. Thank you Parish Health and Safety Officer .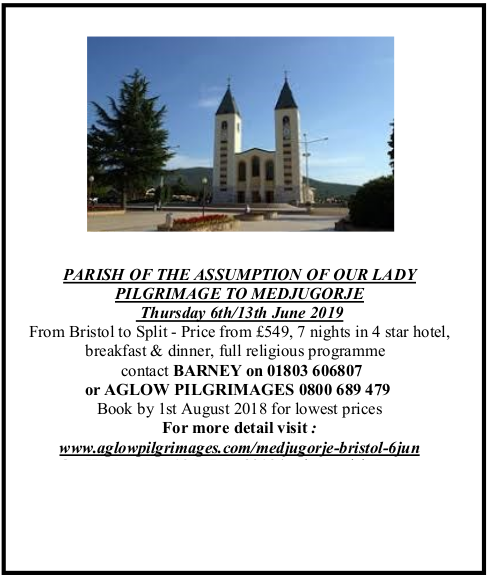 DIOCESAN Pilgrimage to the Holy Land February 2019
Bookings are coming in for this pilgrimage to be led by Bishop Mark from 18th to 25th February 2019. Completed booking forms and deposits need to be received before 18th April this year.
To request an itinerary and booking form please contact Pilgrimage People on 0800 6123423 or info@pilgrimagepeople.org quoting ref: PLYM01. We will be travelling from Luton airport and options for transport to and from the airport will be available.
You are reminded
that smoking is not permitted in any Church building or any external areas, including the Car Park. If you wish to smoke please go onto the public pavement.
SOUTH WEST CELEBRATE WEEKEND
A joyful and faith-filled event for young and old 13th/14th October
Notre Dame School, Looseleigh Lane, Plymouth PL6 5HN
Main Speakers: Maria Heath, Fr. Oscar Ardila, Charles Whitehead
Separate streams for children & young people
Lively worship, drama, a variety of workshops, family Mass
Adoration of the Blessed Sacrament & Reconciliation available
Online booking now open (Prior booking essential)
More details: www.celebrateconference.org
Email: southwest@celebrateconference.org
Rebecca 01395 489902
Or Susanne 01803 606256
Parish Rooms Hire Charges
| | |
| --- | --- |
| Main Hall and Kitchen | £16 per hour |
| ( In house catering available in negotiation with Beatrice Deloffre) | |
| Upper Hall (Refreshment making facilities) | £10 per hour |
| Small meeting room | £8 per hour |
Parishioners 1/3 off listed prices.
All hirers will sign a contract that must be strictly adhered to.
All hall bookings to be made via Joy Wells – Parish Office
Tues to Fri 9.30 to 12.30
PLEASE NOTE IF HALL HIRERS HAVE NEGOTIATED WITH BEATRICE DELOFFRE TO PROVIDE REFRESHMENTS, SHE IS ONLY RESPONSIBLE FOR COOKING AND CLEANING THE KITCHEN AFTER USE.
THE HALL HIRER REMAINS RESPONSIBLE FOR LAYING UP TABLES & CLEANING THE HALL AFTERWARDS.
SAINT VINCENT DE PAUL SOCIETY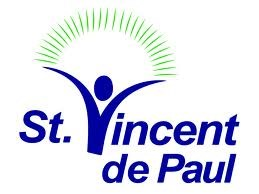 An SVP group has recently been established in our parish. Our current focus is on visiting people who may be in need of support or company either in their own, or residential homes. If you, or anyone you know, might appreciate a visit from our team, please get in touch with one of us. We would also like to hear from anyone who might consider joining us in this pastoral ministry. Philip Martin 07798626084
HOSPITALITY AND SOCIAL TEAM

NEW MEMBERS ALWAYS WELCOME
CRAFT CLUB
NEXT MEETING TUESDAY  14TH AUGUST
10.00AM IN THE SMALL MEETING ROOM
ASSUMPTION PARISH PRAYER GROUP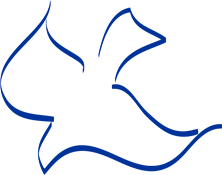 No meeting this Wed 15th August – Feast of the Assumption
Next Metting Wed 22nd August 6.00pm In the Upper Room.
EVERYONE WELCOME!
MOTHERS' PRAYERS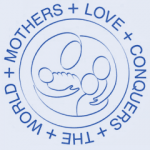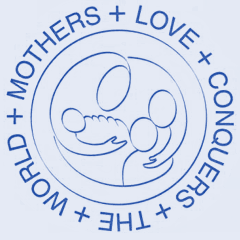 NEXT MEETING WED 29TH AUGUST

11.00am in the Lady Chapel
CATHOLIC WOMEN'S LEAGUE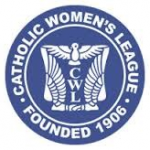 NEXT MEETING WEDNESDAY 6TH SEPTEMBER

NEW MEMBERS ALWAYS WELCOME
CONTACTS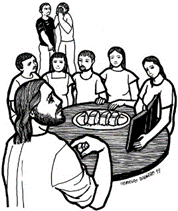 76 Abbey Road, Torquay, TQ2 5NJ
Presbytery: 01803 294142
Parish Priest: Fr Kieran Kirby.
Parish Secretary & Safeguarding Rep: Mrs Joy Wells
Deacon: Rev Robert Giampaglia
E-mail: robgiampaglia@sky.com
Parish Website: www.assumptionofourlady.org
E-mail: torquay-abbeyroad@prcdtr.org.uk
Our Lady of the Angels Catholic Primary School
Head Teacher: Jane Fraser (613095)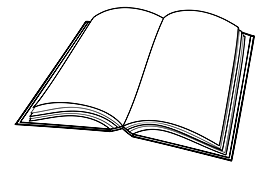 READERS
Date
Time
First Reader
Second Reader
Sunday
19th August
8.30am
J Martin
A Sisson
10.30am
A Krasnopolski
J Beacroft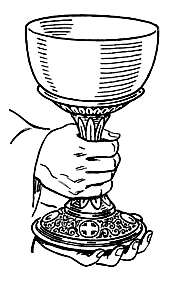 EXTRAORDINARY MINISTERS OF HOLY COMMUNION
Date
Time
Ministers
Sunday
19th August
08.30am
S Cannizzaro
A Cotton
G Cotton
B Paice
10.30am
T Wotton
D Wotton
E Bettesworth
T Bailey

COFFEE MORNING VOLUNTEERS
Date & Time
Time
Volunteer
Sunday
19th August
08.30am
M Watts
M Leckie
10.30am
P Walton
C Rowlands
SANCTUARY LAMP
SPONSORED BY RAY HEATH
IN THANKSGIVING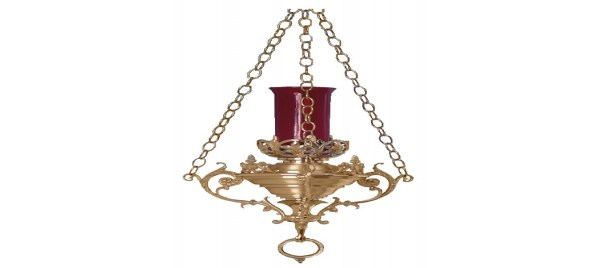 Sanctuary Lamp
If you would like to sponsor the Sanctuary Lamp, please fill in the details on the envelopes at the back of the church and hand to Father Kieran. Names will be published weekly in the newsletter.