SUNDAY 16TH DECEMBER 2018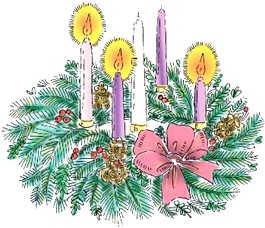 THIRD SUNDAY IN ADVENT

Pope's Intentions for the month of November
Evangelization – In the service of the Transmission of Faith. That people who are involved in the service and transmission of faith, may find, in their dialogue with culture, a language suited to the conditions of the present time.

Mass Times
Sunday
16
Holy Masses


08.30am
Roy & Isabel Beale R.I.P
10.30am
People & Parish
Choral concert after
Mass.
In the Church
04.00pm
Evening Prayer
06.00pm
Polish Mass
Monday
17
NO MASS
Tuesday
18
Holy Mass

09.30am
Marie Rider R.I.P.
Wednesday
19
Holy Mass
09.30am
Michael Rowlands R.I.P.
Thursday
20
Holy Mass
09.30am
Mary Veasey & Adela Krasnopolska
Friday
21
Holy Mass
09.15am
Mass at Torbay Hospital
06.30pm
Mass followed by Exposition
Catherine Hayde R.I.P.
Saturday
22
Holy Mass
09.30am
Joan Giles and Family
10.00am
Exposition of the Blessed Sacrament & Confession
04.00pm - 04.30pm
Sacrament of Confession
1st Mass of Sunday
05.00pm
Carol and Paul Martin
Sunday
23
Holy Masses
08.30am
Gary Hinchey.Wendy, Ian, Christopher & Morgan Isaacs.
10.30am
Arianna Brown R.I.P.
04.00pm
Evening Prayer
06.00pm
Polish Mass
PLEASE REMEMBER THAT IT IS NOT PERMISSABLE TO FILM OR TAKE PHOTOS DURING MASS
THIS SUNDAY THERE WILL BE A SECOND COLLECTION FOR FLOWERS IN THE CHURCH AT CHRISTMAS AND BEYOND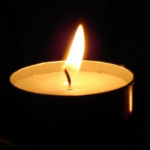 SUNDAY EVENING ADVENT PRAYERS
Beginning this Sunday at 4pm
EVENING PRAYER
ROSARY
COMPLINE
I was sick and you visited me
Please pray for the sick and housebound
| | |
| --- | --- |
| Pat & Bernard Connelly | Theo Brown |
| Lesley Margetts | Paul Evans |
| Jane Mitchell | Jillian Browning |
| Sienna Rose | Jennifer Cayanar |
| Patricia Lavelle | Marta Castillo Capel |
| Patrick James | Zoe Jaffa |
| Sr Maureen McNully | Kathleen Kelland |
| Christopher Wells | Alice Lockton |
| Lexy Harrison | Richard Rooke |
| William Mark Holmes | Sue Weymouth |
| Alyson Wilkinson | Cathy Thums |
| David Collins | Lisa Stockwell |
| Julie Butcher | Vera Killern |
| Jordan Lynch-Baker | Joseph Williams |
| Betty Murphy | Fr. Gerard Nellliyottukonam |
Please call Julia on 617514 to add / omit names. Names on the sick list will remain for one month unless an extension is requested.
Question of the Week
Adults – 'To whom have your past acts of kindness brought joy? What acts of kindness could you do this week?'

Children –'What Kind thing have you done for someone lately? Whom
could you make happy by your kindness this week?'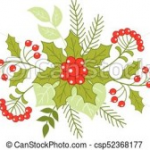 THIS WEEKEND THERE WILL BE A SECOND COLLECTION FOR FLOWERS IN THE CHURCH AT CHRISTMAS AND BEYOND
MASS INTENTIONS
PLEASE USE ONE OF THE SMALL BROWN ENVELOPES AT
THE BACK OF THE CHURCH, AND TAKE IT TO THE PARISH OFFICE BETWEEN 9.30 & 12.30 TUESDAY TO FRIDAY OR ALTERNATIVELY POST IT UNDER THE PARISH OFFICE DOOR
Thank you Fr Colin
IMPROVEMENT WORK IN OUR CHURCH
The improvement work in our church began on 1st October.
Weekday Masses will now take place in the main hall.
THE VIGIL MASS AT 5pm ON SATURDAY EVENING WILL
CONTINUE UNTIL THE WORKS IN THE CHURCH HAVE
BEEN COMPLETED.
CHAPLANCY TEAM
More volunteers required.
Please see Fr Colin if you are interested in this ministry.
SUPERVISION OF CHILDREN
Would all parents/guardians please ensure that your children are supervised at all times whilst on church premises. The Narthex/link passage from the church to the hall is not a play area and neither are the stairs leading to the upper room. To prevent accidents, please ensure your children are supervised at all times. Thank you Parish Health and Safety Officer .
OUR LADY OF THE ANGELS CATHOLIC PRIMARY SCHOOL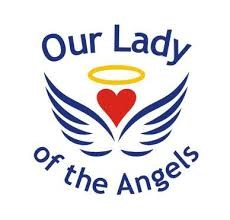 VOLUNTEERS REQUIRED TO WALK CHILDREN
TO AND FROM SCHOOL,
STARTING AFTER CHRISTMAS.
PLEASE CONTACT KATE DAVENPORT AT SCHOOL.
Was your child born between 1/9/2014 and 31/8/2015?
Online applications are now open from the 1st November for the
submission of the Common Application Form. Please visit
www.torbay.gov.uk to complete the application. The closing date for
applications is the 15th January 2019
Holy Angels Pre-school
Providing Early Years Care & Education for children aged 2-4 years & wrap around care for pupils from Our Lady of the Angels Catholic Primary School. Further info on: www.holyangelspreschool .org.uk
THE FOOD BANK HAVE INFORMED US THAT AT THE
MOMENT THEY HAVE A GOOD SUPPY OF:-
BAKED BEANS, SOUP, TEA BAGS, & PASTA
HOWEVER THEY ARE VERY SHORT OF :-
WASHING UP LIQUID, WASHING POWDER, CLEANER,
DEODORANT & ITEMS FOR CHRISTMAS
Thank You
HCPT Group 179
Invite you to join them for a 'Christmassy' evening
to raise funds to take special children to Lourdes at Easter 2019
THE BIG CHRISTMAS QUIZ 7 pm – 10pm,
THUR 13TH DEC at TORQUAY RUGBY CLUB
£4 to include festive nibbles
Raffle, prize for best Christmas Jumper and best team name!
Contact Tara on 07564 648928.
Roni Layne and her choir will be singing in the church after the
10.30am Mass on Sunday 16th December
More details to follow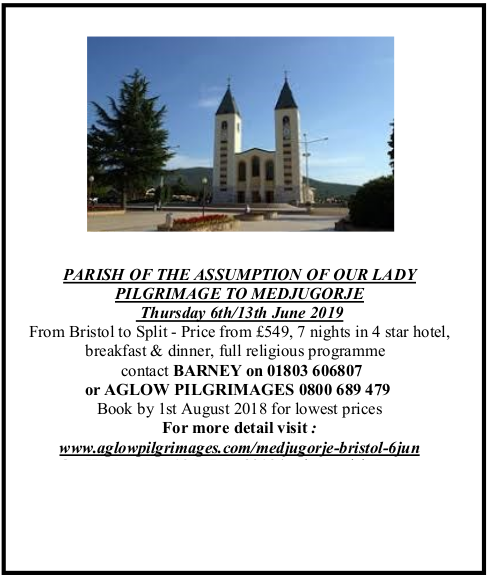 SANCTUARY LAMP

If you would like to sponsor the Sanctuary Lamp, please fill in the details on the envelopes at the back of the church and hand to Father Colin. Names will be published weekly in the newsletter.
New Year's Eve Adoration of the Blessed Sacrament
9.30pm to 12.30am
Night Prayer, Holy Rosary, Scripture Reading, Thanksgiving Prayer,
Angelus, Divine Mercy Chaplet & Benediction
FIRST HOLY COMMUNION
OUR NEXT SESSION FOR CHILDREN AND PARENTS WILL
BE ON THURSDAY 10TH JANUARY AT 6PM IN THE PARISH ROOMS. A CRECH IS AVAILABLE FOR CHILDREN AGE 3+ YEARS

RCIA: Journey in Faith
Next session 6.30pm Thursday 3rd January.
ASSUMPTION 'EPIPHANY' PARISH RAFFLE
TO BE DRAWN ON SUNDAY 6TH JANUARY
TICKETS ON SALE NOW!!
DONATIONS OF RAFFLE PRIZES GRATEFULLY RECEIVED.
PLEASE PLACE THEM IN THE BOX PROVIDED AT THE BACK
OF THE CHURCH
HEALING MINISTRY
There will be an opportunity for prayer for healing
after the 10.30am Mass on the first Sunday of each month.
St Joseph's meeting room – all are welcome.
NEXT HEALING MINISTRY SUNDAY 6TH JANUARY
THE CAFOD CHRISTMAS CARD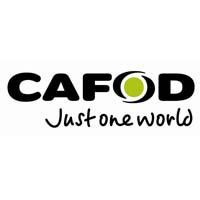 This year why not wish your Church family a Holy & Blessed
Christmas by signing the Christmas Card on the CAFOD board,
rather than by handing out individual cards?
Sign the card & make a donation of £2.50 or more. We will have
Mass celebrated for all those named on the card & at the same time
make a Gift to the people of Ethiopia.
This will be our last gift through ''Connect 2 Ethiopia'
In 2019, we connect with Colombia.
Thank you Teresa
CATHOLIC WOMEN'S LEAGUE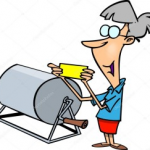 Saturday December 22nd in the hall
after the 5pm evening Mass
Mulled Wine and Raffle
ALL WELCOME
CHRISTMAS DAY LUNCH HERE IN ABBEY ROAD
Would you like to have your
Christmas lunch with friends
and parishioners?
Beatrice will be hosting a Christmas
day lunch in the parish room.
£25 per head – drinks included.
COME AND JOIN IN THE FUN!
DATE FOR YOUR DIARIES!
'CRIBFEST'
JANUARY 5TH TO 6TH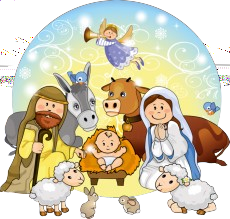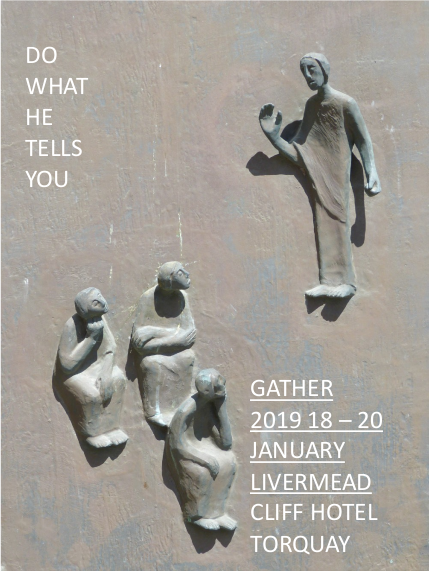 BOOKING FORMS AND FURTHER INFORMATION
AT THE BACK OF THE CHURCH
Parish Rooms Hire Charges
| | |
| --- | --- |
| Main Hall and Kitchen | £16 per hour |
| ( In house catering available in negotiation with Beatrice Deloffre) | |
| Upper Hall (Refreshment making facilities) | £10 per hour |
| Small meeting room | £8 per hour |
Parishioners 1/3 off listed prices.
All hirers will sign a contract that must be strictly adhered to.
All hall bookings to be made via Joy Wells – Parish Office
Tues to Fri 9.30 to 12.30
PLEASE NOTE IF HALL HIRERS HAVE NEGOTIATED WITH BEATRICE DELOFFRE TO PROVIDE REFRESHMENTS, SHE IS ONLY RESPONSIBLE FOR COOKING AND CLEANING THE KITCHEN AFTER USE.
THE HALL HIRER REMAINS RESPONSIBLE FOR LAYING UP TABLES & CLEANING THE HALL AFTERWARDS.
NEXT SUNDAY LUNCH 11TH NOVEMBER IN THE
PARISH HALL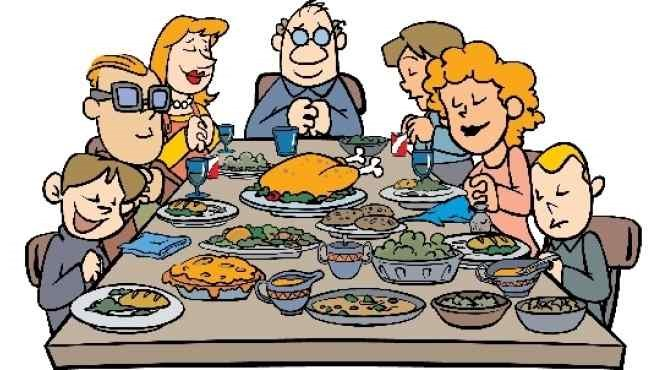 1PM. (One sitting only)
Two Courses and Coffee £10
Please sign your name and make your choice on the sheet at the back of
the church by Thursday 8th November.
SAINT VINCENT DE PAUL SOCIETY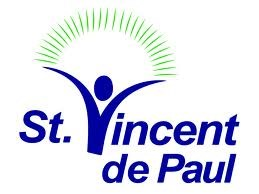 An SVP group has recently been established in our parish. Our current focus is on visiting people who may be in need of support or company either in their own, or residential homes. If you, or anyone you know, might appreciate a visit from our team, please get in touch with one of us. We would also like to hear from anyone who might consider joining us in this pastoral ministry. Philip Martin 07798626084
HOSPITALITY AND SOCIAL TEAM

NEW MEMBERS ALWAYS WELCOME
CRAFT CLUB
NEXT MEETING IN THE NEW YEAR

10.00AM IN THE MAIN HALL
ASSUMPTION PARISH PRAYER GROUP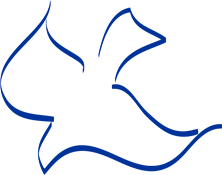 Next Meeting
Wed 19th December 6.00pm

In the Upper Room Everyone Welcome
MOTHERS' PRAYERS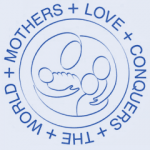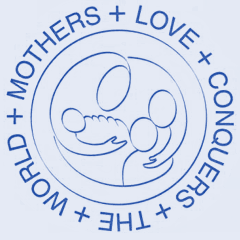 THERE WILL BE NO MOTHERS' PRAYERS UNTIL THE
CHURCH RENOVATIONS HAVE BEEN COMPLETED.
CATHOLIC WOMEN'S LEAGUE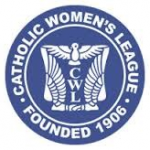 NEXT MEETING THURSDAY 3rd JANUARY

URGENT! SUBS OF £23 DUE BY NEXT MEETING
NEW MEMBERS ALWAYS WELCOME

CONTACTS
76 Abbey Road, Torquay, TQ2 5NJ
Presbytery: 01803 294142
Parish Priest: Fr Colin Groombridge.
Parish Secretary & Safeguarding Rep: Mrs Joy Wells
Deacon: Rev Robert Giampaglia
E-mail: robgiampaglia@sky.com
Parish Website: www.assumptionofourlady.org
E-mail: torquay-abbeyroad@prcdtr.org.uk
Our Lady of the Angels Catholic Primary School
Head Teacher: Amelia Harding (613095)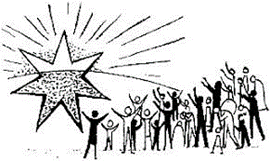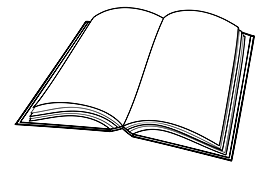 READERS
Date
Time
First Reader
Second Reader
Saturday
22 December
05.00pm
C Martin
J Beacroft
Sunday
23rd December
08.30am
J Martin
B Paice
10.30am
P Taylor
A Chalmers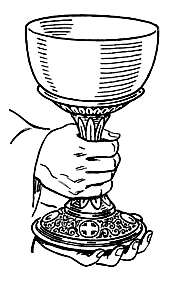 EXTRAORDINARY MINISTERS OF HOLY COMMUNION
Date
Time
Ministers
Saturday
22 December
05.00pm
D Bone
S Kowal
Sunday
23rd December
08.30am
S Cannizzaro
P Long
M Sisson
M Leckie

COFFEE MORNING VOLUNTEERS
Date & Time
Time
Volunteer
Sunday
23rd December
08.30am
P Long
M & J Glanvill
10.30am
T & D Wotton
OFFERINGS 09/12/2018
God bless all contributors & their families.
GIFT AID
£374.00
LOOSE PLATE
£331.45
You are reminded
that smoking is not permitted in any Church building or any external areas,
including the Car Park. If you wish to smoke please go onto the public pavement.