SUNDAY 19TH SEPTEMBER
25TH SUNDAY IN ORDINARY TIME
A WARM WELCOME TO ALL OUR VISITORS
Popes Intentions for the month of September
Universal Intention – An environmentally
sustainable lifestyle. We pray that we all will make
courageous choices for a simple and
environmentally sustainable lifestyle, rejoicing in our
young people who are resolutely committed to this.
Mass Times
(The following Masses may be streamed)
Assumption Church
Holy Angles
Date
Time
Offered For
Time
Service
Sun 19
10.30am
Fr Colin's Intentions.
08.30am
Mass in English
03.00pm
Adoration, Rosary & Benediction
09.45am
Confessions
06.00pm
Mass in Polish
10.30am
Mass
06.00pm
Vespers & Benediction
Holy Angels
08.00am
Confessions
08.30am
People & Parish
Mon 20
NO MASS
04.30pm
Vespers
05.00pm
Adoration & Confession
06.00pm
Mass
Tue 21
St Matthew
09.30am
Julie Hooker's Intentions
08.30am
Mass
Wed 22
Dedication of the Cathedral
10.00am
Robin Horton's Intentions
04.30pm
Vespers
05.00pm
Adoration & Confession
06.00pm
Mass
Thu 23
St Pius of Pietrelcina
09.30am
Requiem for June Williams R.I.P.
04.30pm
Vespers
05.00pm
Adoration & confession
06.00pm
Mass
Fri 24
Our Lady of Walsingham
09.30am
Kathy Rowlands' Intentions
04.30pm
Vespers
05.00pm
Adoration & confession
06.00pm
Mass
Sat 25
Holy Mass
09.30am
William Lang R.I.P.
Adoration, Confessions, Benediction
08.30am
Mass
06.00pm
Holy Souls
Sun 26
Holy Mass
10.30am
People & Parish
08.30am
Mass in English
06.00pm
Mass in Polish
09.45am
Confessions
10.30am
Mass
06.00pm
Vespers & Benediction
Dear Brothers and Sisters
I am sitting here, blank screen in front of me, and little time to spare, and worst of all, I have no idea what might be worth saying. few moments ago, I read the reading for the Liturgy of Word for this coming Sunday's Mass and no inspiration is leading me forwards! Dear Fr Colin, why did you have to go away this particular week? You would have done justice to the theme that I can't get to grips with. Nevertheless, we all hope you had a wonderful spiritual holiday, away from the hustle and bustle of parish life. All I can do right now is pray the first verse of the lovely psalm set for this week: Ps 53
O God save me by your name
By your power, uphold my cause.
O God, hear my prayer;
Listen to the words of my mouth.
Now I notice that the reading that follows on from this psalm is an extract from James. He writes about jealousy and ambition. Having thought about that, and I'm sure you will agree, the combination certainly leads to disharmony. How true that is! What's wrong with ambition? Actually nothing. By itself it is a good thing – the desire to get on and do well – but if it is only motivated by self and the sole idea of what I can get out of it, then it becomes wrong and results only in a lack of harmony and all kinds of other evils. James had a thing about correct procedure. A couple of weeks ago he reminded us that we should not just hear the word, but act upon it. Here again James is reminding us that "it isn't enough to believe, your (our) belief has to be alive."
I am assuming that the message we are probably being given today is about our relationships with others; and isn't that the essence of life? Relationships break down when we expect everyone to think and act like we do. Some divisive subjects such as sport, politics, religion can drive us apart. Expecting everyone to have the same opinion could end up in tears or estrangement. Holding an opposite view should not end up in enmity, but rather friends with different views. Everyone is entitled to their own opinion, even if we think the other is disillusioned or cynical! This is not easy, but we can work on it!
Having read James again it struck me that he warns about being selfishly ambitious. The focus should not be on me but on the truth. Let us try to put St James' guidelines into practice at home, at work, at school, and anywhere else, and by trying will create more peace and harmony. Thank you Lord, at least the page did not remain blank!
Have a harmonic, melodious and peaceful week.
Sr Benignus FDLC

CAFOD PETITION TO THE PRIME MINISTER
We are called on to urge the Prime Minister to make sure world leaders show the ambition needed to stop temperatures rising beyond a disastrous 1.5 degrees. This petition will urge him to put the poorest first; those who have done the least to cause the problem and who are affected the worst.

You can sign the petition online at https://cafod.org.uk/Campaign/Reclaim-our-common-home

As coronavirus brings devastation across India, CAFOD is working with our experienced sister agency, Caritas India, to provide vital support to poor and marginalised communities. Donations to CAFOD's Coronavirus Appeal will help Caritas India distribute PPE kits to frontline health workers, promote COVID & vaccine awareness campaigns, and set up safely run isolation & quarantine centres.
You can donate online here: https://cafod.org.uk/give Please keep praying for the people of India and all those affected by the pandemic.
Pray for the Sick
To protect the privacy and security of the sick members of the parish we have been advised NOT to publish the names here. Please continue to pray for the sick of the parish, our county, our country and our world especially while the corona pandemic continues throughout the world.
Question of the Week
Adults How does the love between a husband and wife help me understand Christ's relationship to his Church?
Children What can I do for my family to show them Jesus' love?
The Guild of St Boniface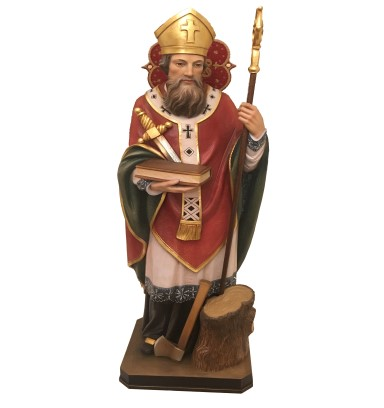 Founded in 1923 and named after the patron of the Diocese, the Guild of St Boniface exists to pray for God's blessing on the ministry, mission and well being of our Bishop and to offer financial support for his ministry in this Diocese and beyond. In his turn, the Bishop celebrates Mass four times a year for all the members.

Bishop Mark appointed Fr Colin as Warden of the Guild in 2019. Membership of the Guild is open to everyone over 18 on completion of the application form and enclosing either the Annual or Life subscription.

A membership form and a standing order form can also be requested from the Secretary/ Treasurer, Susanne Kowal, or from the parish office.
EXTRAORDINARY MINISTERS OF THE EUCHARIST

Meeting on Thursday 17th June at 6.30pm in the church to discuss revised regulations including taking Holy Communion to the sick & housebound. Please try & attend if you are able.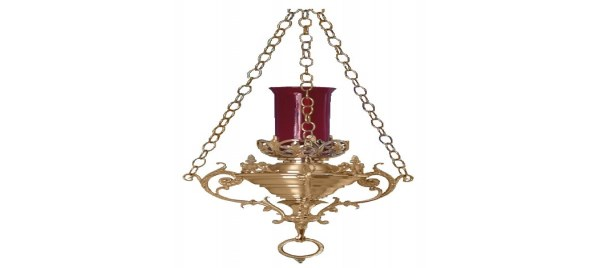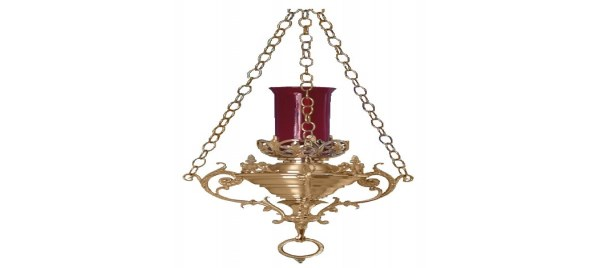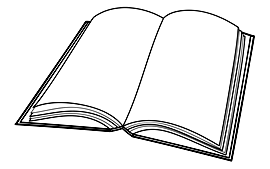 Readers
| | | | |
| --- | --- | --- | --- |
| Date | Time | Reader(s) | |
| | | | |
| Sat 25 | 06.00pm | Sr BENIGNUS/J BEACROFT | |
| Sun 26 | 10.30am | A EBERLE/B BETTESWORTH | |
| | | | |
Alter Servers
| | | |
| --- | --- | --- |
| Sat 25 | 06.00pm | OLLIE /ALEK/JADEN |
| Sun 26 | 10.30am | JULIAN & SOPHIA BRIONES |
| | | |
Eucharistic Ministers
| | | |
| --- | --- | --- |
| Sat 25 | 06.00pm | S WILLMOTT |
| Sun 26 | 10.30am | N & R SALABSAB |
| | | |
Coffee Team
| | | | |
| --- | --- | --- | --- |
| Sun 12 | 10.30am | DEBBIE & CAROLINE | |
| | | | |
Christians together Torquay
" Christians together in Torquay'' have organised a sponsored walk on Tuesday 7th Sept from Tor-
quay Harbour to Brixham Harbour on the coastal footpath. Twelve Christian walking enthusiasts will represent 12 churches and I, Liz Bettesworth, representing The Assumption will be one of them! Donations and sponsorship will go to LINX, a Christian Youth Trust (formed in 1997) which has a presence in secondary schools to help pupils grasp a better understanding of the Christian Faith and to learn the key values of Jesus' teaching. A fundraising page has been set up at www.stewardship.org.uk/pagescttwalk
Your support would be appreciated."
BONUS BALL
Dear Bonus Ball Supporter – the renewal of the next session IS NOW DUE.
We hope you enjoy the possibility of winning, a cash prize with your own unique number; you can check the lotto results every Saturday evening . Prizes continue to be won on a regular basis, so come on in & join the fun ! New members are very welcome. Besides the fun of winning, church funds are supported. For the next six months the cost of £26 can be paid, by a cheque made payable to 'Church of the Assumption' & given to Father Colin, Leslie Richardson, Richard Hider or the parish office. You can also make a transfer, from your bank account.
FIRST HOLY COMMUNION 2021/2022

IF YOUR CHILD WILL BE 8 YEARS OLD BY JUNE 2022 AND YOU WISH THEM TO MAKE THEIR FIRST HOLY COMMUNION NEXT YEAR PLEASE FILL OUT THE SPREADSHEET AT THE BACK OF THE CHURCH THIS YEAR'S FIRST HOLY COMMUNION WILL TAKE PLACE ON SATURDAY 9TH OCTOBER
A Precious Place of God's Grace
Since it was issued on 1 November2020, A Precious Place of God's Grace, on the development of the pastoral structures in our diocese over the next five years & beyond, has rightly generated a lot of interest amongst our clergy and lay people. However, the on-going Covid-19 restrictions have impeded parish communities from being able to engage fully and widely with the document and its accompanying Parish Self-Assessment Tool. Therefore, A Precious Place of God's Grace will be relaunched, when lockdown restrictions are eased. I hope in this way, we can hear from as many people as possible.

Anyone in the diocese is welcome to send feedback to Canon Kristian Paver kristian.paver@prcdtr.org.uk , who is collating it on behalf of myself and the Bishops Council. Please note Sat 1 st May, when an online event for Clergy & faithful in the Diocese, on A Precious Place, will be facilitated by Michael Dopp, Director of the International Summit on the New Evangelisation.

JULIA BEACROFT has been appointed by the diocese to work within the Vicariate for Evangelisation & Catechesis in the role of Mission Made Possible Leader. Mission Made Possible is a preparatory course in intentional discipleship and evangelisation and will be commencing soon in the parish.
Ave Maria Crisis Pregnacy Support

Ave Maria Crisis Pregnancy Support has launched in the Plymouth Diocese to offer a listening ear and support to those with an unexpected pregnancy, or to those worried about coping with another baby, or those who have been confronted with a diagnosis of potential fatal foetal abnormality, as well as to women suffering after a miscarriage or experiencing regret or remorse after an abortion or any other similar situation. Their support line is open 7 days per week between 7.30pm and 9.30pm Tel: 01752 916076
| | | | |
| --- | --- | --- | --- |
| OFFERINGS 11/07 to 01/08 | | | |
| | | | |
| GIFT AID | | | £755.00 |
| LOOSE PLATE | | | £1094.50 |
| APOSTLESHIP OF THE SEA | | | £300.64 |
| God Bless all contributors | | | |