SUNDAY 13TH JUNE
11TH SUNDAY IN ORDINARY TIME
A WARM WELCOME TO ALL OUR VISITORS
Popes Intentions for the month of June
For evangelization – The beauty of marriage.
Let us pray for young people who are preparing
for marriage with the support of a Christian com-
munity: may they grow in love, with generosity,
faithfulness and patience
Mass Times
(The following Masses may be streamed)
Date
Time
Offered for
Sun 13
Holy Masses
08.30am
William's Intentions
Jo Yeoman R.I.P.
10.30am
Roy Groombridge R.I.P.
People & Parish
06.00pm
Mass in Polish
Mon 14
NO MASS
04.00pm
Reception of Pat Walton R.I.P.
Tue 15
Holy Mass
10.30am
Requiem Mass Pat Walton R.I.P.
Wed 16
Holy Mass
10.00am
Adam's Intentions
Thu 17
Holy Mass
09.30am
Private Intention – In Thanksgiving
Fri 18
Holy Mass
09.30am
Marian Leckie's Intentions
Sat 19
Holy Mass
09.30am
Then Repose of the Souls of Arthur & Elsie Keefe
06.00pm
Private Intention
Sun 20
Holy Mass
08.30am
Roy Groombridge R.I.P.
People & Parish
10.30am
Mgr A Gilby R.I.P. And Elsie Simpson R.I.P.
06.00pm
Mass in Polish
Dear Sisters and Brothers,
We have had many lovely and significant major celebrations recently, requiring much planning and forward thinking and preparation. The Church has now brought us into what is called 'ordinary time', but as Fr Colin often reminds us, there is nothing ordinary about our Sunday celebrations, or for that matter any of our liturgies. Every Sunday requires preparation.
One of many ways to prepare might be to look at the gospel chosen for the day, think about it from time to time for a few days in advance. Expect some revelation. It might be a new insight into the Lord's words; we might be able to apply some lesson to our own situations and growth. I looked at the gospel for the coming Sunday and find it to be one of the parables that is easy to get to grips with: the parable of the mustard seed. If you don't have a Sunday missal you might have a bible, so you could look up the reference: Mark, chapter 4, verses 26-34. It is often said that the Lord uses parables which are earthy stories with heavenly meanings. Sometimes he didn't explain the meanings, because his listeners were not ready for it, but at the end of these verses we read: "he explained everything to his disciples when they were alone". To me this line speaks volumes. The Lord speaks to us when we are alone with him. Yes, he speaks at other times, but one special time is when we are alone with him. Something we could ask ourselves regularly is "do I want to hear the Lord speak to me?" "Do I need to?" We know the answer! The 'want' has to be active, decisive and put into practice. Like the mustard seed we may not see anything happening, but the tiny seed is already active because it is being fed in good soil and watered to enable growth.
We may feel insignificant but look at how the tiny seed silently grows day and night, until it is a huge tree where the birds of the air can find shelter. We are not insignificant, we can grow silently and steadily, and therefore the kingdom grows silently and steadily, as we become a source of comfort and shelter for others. We can, because we are planted in good soil, we are fed and nourished on the Word. The tree is there ready and waiting. Can we be there ready and waiting with comfort and shelter for the poor, the lost and the needy, and those who are searching?
I am quite sure you are, and you don't need to label yourselves with titles some are uncomfortable with, such as evangelisation or evangelisers. Labels must not worry us, we are all different with various charisms and personalities. It is obvious that you are, like me, quietly contributing to the growth of the kingdom. Our little contributions may well exceed the growth of the mustard seed. The Kingdom will be complete, for that is when God's will will be done as it is in heaven. Sometimes it is hard for us to remember that it is God's work we do and not our own.
We do not control the growth of the kingdom; God does.
We are asked to be active, not passive, in doing God's work.
Forward together!
Sr Benignus FDLC

As coronavirus brings devastation across India, CAFOD is working with our experienced sister agency, Caritas India, to provide vital support to poor and marginalised communities. Donations to CAFOD's Coronavirus Appeal will help Caritas India distribute PPE kits to frontline health workers, promote COVID & vaccine awareness campaigns, and set up safely run isolation & quarantine centres. You can donate online here: https://cafod.org.uk/give.

Please keep praying for the people of India and all those affected by the pandemic.
Pray for the Sick
To protect the privacy and security of the sick members of the parish we have been advised NOT to publish the names here. Please continue to pray for the sick of the parish, our county, our country and our world especially while the corona pandemic continues throughout the world.
Question of the Week
Adults Who needs my prayers this week?
Children Whom can I pray for this week ?
The Guild of St Boniface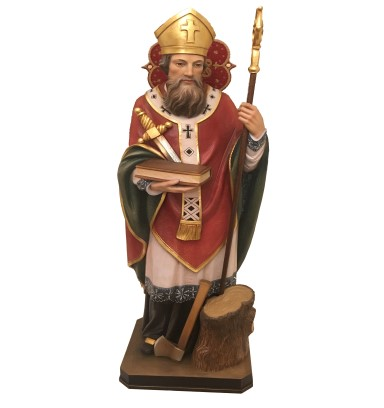 Founded in 1923 and named after the patron of the Diocese, the Guild of St Boniface exists to pray for God's blessing on the ministry, mission and well being of our Bishop and to offer financial support for his ministry in this Diocese and beyond. In his turn, the Bishop celebrates Mass four times a year for all the members.

Bishop Mark appointed Fr Colin as Warden of the Guild in 2019. Membership of the Guild is open to everyone over 18 on completion of the application form and enclosing either the Annual or Life subscription.

A membership form and a standing order form can also be requested from the Secretary/ Treasurer, Susanne Kowal, or from the parish office.
EXTRAORDINARY MINISTERS OF THE EUCHARIST

Meeting on Thursday 17th June at 6.30pm in the church to discuss revised regulations including taking Holy Communion to the sick & housebound. Please try & attend if you are able.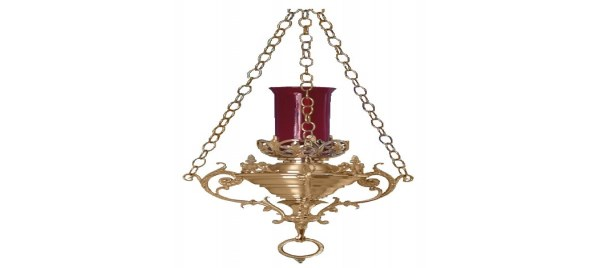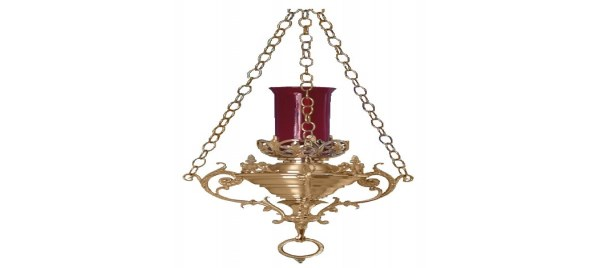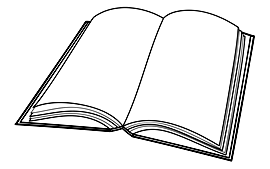 Readers
| | | | |
| --- | --- | --- | --- |
| Date | Time | Reader(s) | |
| | | | |
| Sat 19 | 06.00pm | D & J JONES | |
| Sun 20 | 08.30am | A RODGERS/V CHOW | |
| | 10.30am | C MARTIN/S BRIONES | |
| | | | |
Stewards
| | | |
| --- | --- | --- |
| Sat 19 | 06.00pm | J FAJGA/J HOATH |
| Sun 20 | 08.30am | B HATTERSLEY/D NUNES |
| | 10.30am | D CARR/S KOWAL/K ROWLANDS |
| | | |
Alter Servers
| | | |
| --- | --- | --- |
| Sat 19 | 06.00pm | OLLIE FAJGA/ALEK KUBIAK |
| Sun 20 | 10.30am | S & F GIAMPAGLIA |
| | | |
Lend a Helping Hand helpline
Following the latest restrictions announced in connection with the Government's Coronavirus policy, the Board of Directors of the Knights of St Columba have decided to launch a joint initiative with the Society for the Protection of Unborn Children (SPUC) entitled Lend a Helping Hand during Lockdown.

Please see the poster on the notice board in the porch. The Lend a Helping Hand helpline number goes straight through to Charlie McCluskey and his team at the SPUC Scotland office.

Yours devotedly, Rt Rev Mark O'Toole Bishop of Plymouth
A Precious Place of God's Grace
Since it was issued on 1 November2020, A Precious Place of God's Grace, on the development of the pastoral structures in our diocese over the next five years & beyond, has rightly generated a lot of interest amongst our clergy and lay people. However, the on-going Covid-19 restrictions have impeded parish communities from being able to engage fully and widely with the document and its accompanying Parish Self-Assessment Tool. Therefore, A Precious Place of God's Grace will be relaunched, when lockdown restrictions are eased. I hope in this way, we can hear from as many people as possible.

Anyone in the diocese is welcome to send feedback to Canon Kristian Paver kristian.paver@prcdtr.org.uk , who is collating it on behalf of myself and the Bishops Council. Please note Sat 1 st May, when an online event for Clergy & faithful in the Diocese, on A Precious Place, will be facilitated by Michael Dopp, Director of the International Summit on the New Evangelisation.

JULIA BEACROFT has been appointed by the diocese to work within the Vicariate for Evangelisation & Catechesis in the role of Mission Made Possible Leader. Mission Made Possible is a preparatory course in intentional discipleship and evangelisation and will be commencing soon in the parish.
Ave Maria Crisis Pregnacy Support

Ave Maria Crisis Pregnancy Support has launched in the Plymouth Diocese to offer a listening ear and support to those with an unexpected pregnancy, or to those worried about coping with another baby, or those who have been confronted with a diagnosis of potential fatal foetal abnormality, as well as to women suffering after a miscarriage or experiencing regret or remorse after an abortion or any other similar situation. Their support line is open 7 days per week between 7.30pm and 9.30pm Tel: 01752 916076
| | | | |
| --- | --- | --- | --- |
| OFFERINGS 15/03 to 04/04 | | | |
| | | | |
| GIFT AID | | | £641.00 |
| LOOSE PLATE | | | £400.04 |
| HOLY PLACES | | | £49.00 |
| EASTER OFFERINGS GIFT AID | | | £295.00 |
| EASTER OFFERINGS LOOSE PLATE | | | £879.81 |
| God Bless all contributors | | | |