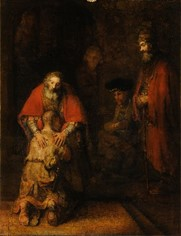 SUNDAY 11TH SEPTEMBER
24TH SUNDAY IN ORDINARY TIME
A WARM WELCOME TO ALL OUR VISITORS
Popes Intentions for the month of September
For the abolition of the death penalty – We pray
that the death penalty, which attacks the dignity
of the human person, may be legally abolished in
every country.
Mass Times
(The following Masses may be streamed)
Date
Time
Offered for
Sat 20
Assumption
09.30am
06.00pm
Sun 21
Holy Angels
24th SUNDAY IN ORDINARY TIME
08.00am
Confessions
08.30am
Pamela Costello R.I.P.
Assumption
10.30am
People of the Parishes
Private Intention
Intentions of Treesa Telson
03.00pm
Holy Hour
Mon 22
NO MASS
Tue 23
Assumption
St John Chrysostom
09.30am
Private Intention
Wed 24
Assumption
The Exaltation of the Holy Cross
09.30am
Morning Prayer
10.00am
Intentions of Alan Sanders.
Daughters of the Cross
Thu 25
Assumption
Our Lady of Sorrows
09.30am
Pamela Costello R.I.P.
Fri 26
Assumption
St Cornelius & St Cyprian
09.30am
In Thanksgiving.
Sat 27
Assumption
09.30am
Pamela Costello R.I.P.
06.00 pm
Ann Sisson R.I.P.
Sun 28
Holy Angels
08.00am
Confessions
08.30am
Louis Reeves R.I.P.
People & Parishes
Assumption
10.30am
Joachim Lanvent R.I.P.
PLYMOUTH DIOCESAN ARCHIVES
Dear Friends, here is another exposé to whet your appetite for what the Diocesan Archives hold on our behalf to preserve our Ecclesiastical Heritage in the South West. Pictures depict the beauty of an artefact but does not illustrate the complete information. The size and the weight of the items to be highlighted here can only be guessed at! We have a magnificent small collection of Bishops' Pectoral Crosses and Rings.
Bishop John Keily wore the pectoral cross on the (middle left), and the (middle centre) was the favourite of Bishop John Barrett.
Bishop Charles Graham's Pectoral Cross (middle right) was a heavy pendant containing many relics, with the reverse as beautiful as the front, depicting Our Lady.
Finally we are privileged to have a very precious Pectoral Cross of Cardinal Wiseman (1802-1865) first Archbishop of Westminster (bottom image) upon the reestablishment of the Catholic hierarchy in England and Wales in 1850.
We also have his beautiful gold Roman chasuble (Shh! Don't tell Westminster) I hope you have enjoyed this mini-series highlighting only a small collection of what we really hold in the Diocesan Archives. Many blessings to all
Sr Benignus
Plymouth Diocesan Archivist
Pray for the Sick
To protect the privacy and security of the sick members of the parish we have been advised NOT to publish the names here. Please continue to pray for the sick of the parish, our county, our country and our world especially while the corona pandemic continues throughout the world.
Question of the Week
Adults What daily choices are you making that will allow you to be recognized at the doorway of the Reign of God.?
Children What good habits are you practicing in order to be a good Christian?
Season of Creation 2022
The burning bush is the symbol for this year's Season of Creation which runs from 1 September until the Feast of St Francis of Assisi on 4 October. The recent prevalence of wildfires and the hot and dry summer are signs of the devastating effects that climate change is having on the most vulnerable of our planet. Creation cries out as forests burn and people and animals are forced to migrate. However, the fire that called to Moses as he tended the flock on Mount Horeb did not consume or destroy the bush. This flame of the Spirit revealed God's presence. In this Season of Creation, this symbol of God's Spirit calls us to listen to the voice of creation and consider how we can be good stewards of the earth's valuable resources. You can find materials for prayer and reflection on the Diocesan website. There is also an opportunity for everyone to share ideas about what more we can do care for our common home through an online survey. https://www.plymouth-diocese.org.uk/the-diocese/how-we-work/environment/season-of-creation/
YOUTH EVENT
The next youth event is Sing from the Heart at Buckfast Abbey, on Saturday 24 th September 10-5.00. All singing abilities are welcome. 10- 3.30 young people will join together to explore a range of hymns, songs and chants with Buckfast Abbey Choirmaster, Matthew Searles. Friends and family are invited to arrive at 3.30 to a mini concert, followed by a BBQ for all.
Booking essential: https://forms.office.com/r/yFfr7n4zmM
For further information contact: Saskia, youth@prcdtr.org.uk
SAVE THE DATE: 29th October 2022 – Vocations to Priesthood
Day of Reflection.
Have you ever asked the question 'Is God calling me to Priesthood or to the Religious life ?'. This 'Day of Reflection' for men will be held on Saturday 29th October 2022 from 10:00 to 16:00 at University of Exeter, Catholic Chaplaincy – within easy walking distance from Exeter St Davids Railway Station. Under 18s are welcome to attend with parents' permission. For further information and to register for the event, please contact Fr Jacek Kostuch on Jacek.Kostuch@prcdtr.org.uk or speak to your Parish Priest by 16th October at the latest. Arrangements can be made to collect you from Exeter St David's Railway Station and returned after, if required.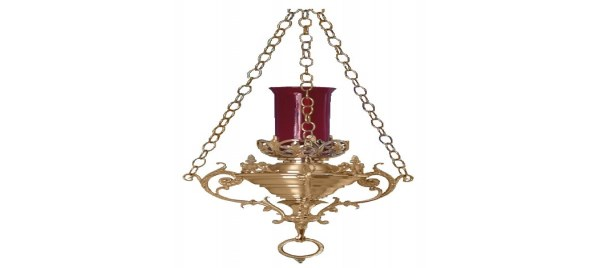 ASSUMPTION SANCTUARY LAMP

SPONSORED BY DOREEN & MIKE SMYTH
FOR
ANN & MICHAEL WHITEHEAD
---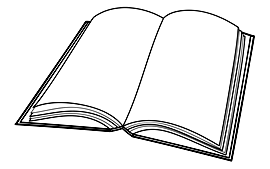 Readers
| | | | |
| --- | --- | --- | --- |
| Date | Time | Reader(s) | |
| | | | |
| Sat 17 | 06.00pm | J BEACROFT/ BARBARA | |
| Sun 18 | 10.30am | D WOTTON/SOPHIA | |
| | | | |
Eucharistic Ministers
| | | |
| --- | --- | --- |
| Sat 17 | 06.00pm | M WATTS |
| Sun 18 | 10.30am | N & R SALABSAB |
| | | |
Coffee Team
| | | | | | | | | | | | | | |
| --- | --- | --- | --- | --- | --- | --- | --- | --- | --- | --- | --- | --- | --- |
| Sun 18 | 10.30am | | GIAMPAGLIA FAMILY | | | | | | | | | | |
| | | | | | | | | | | | | | |
---
| | | | |
| --- | --- | --- | --- |
| OFFERINGS 21/08/22 | | | |
| | | | |
| GIFT AID | | | £152.00 |
| LOOSE PLATE | | | £298.89 |
| | | | |
| OFFERINGS 28/08/22 | | | |
| | | | |
| GIFT AID | | | £230.00 |
| LOOSE PLATE | | | £426.72 |
| | | | |
| God Bless all contributors | | | |
| | | | |