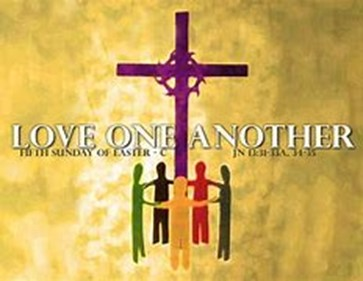 SUNDAY 15TH MAY
5TH SUNDAY OF EASTER
A WARM WELCOME TO ALL OUR VISITORS
Popes Intentions for the month of May
For faith – filled young people
We pray for all young people, called to live life to the
fullest; may they see in Mary's life the way to listen,
the depth of discernment, the courage that faith
generates, and the dedication to service.
Mass Times
(The following Masses may be streamed)
Date
Time
Dedication
Sat 14
Assumption
09.30am
Repose of the Soul of Mary Daphne Nesta Clarke R.I.P.
06.00pm
Intentions of Maureen Watts.
Holy Souls & Baby John
Sun 15
Holy Angels
5TH SUNDAY OF EASTER
08.00am
Confessions
08.30am
People & Parishes
Assumption
10.30am
Niomi Wilson R.I.P.
03.00pm
Adoration
Mon 16
NO MASS
Tue 17
Assumption
09.30am
Intentions of John Watts
Wed 18
NO MASS
Thu 19
NO MASS
Fri 20
NO MASS
Sat 21
Assumption
09.30am
Brian, Gem & Roy Groombridge R.I.P.
Deceased Members of the Groombridge & Fletcher Families
06.00pm
Intentions of Maureen Watts.
People of the Parishes
Sun 22
Holy Angels
08.00am
Confessions
08.30am
Private Intention
Assumption
10.30am
Michael & Mary Hanley R.I.P. & Alan & Joyce Kenyon R.I.P.
Intentions of Marie Rew
Another week has flown by! How has yours been? I hope that amidst all the everyday activities, the joy of Eastertide is still with you. The Good Lord walks with us every day and we strive to stay close to Him. I've been having a lovely time recently at Our Lady of the Angels School. We had a wonderful liturgy for the Crowning of Our Lady, led by Year One. We sang our favourite hymns – 'As I kneel before you' and 'Immaculate Mary'. Both of these remind me of blessed times helping in Lourdes. Our Lady's crown was made with delicate flowers and bunches of flowers were brought up for her too. We prayed a decade of the rosary as the Gospel of the Annunciation was read by the children. The other day, as I was passing one of the classrooms, I was asked to pop in and explain the Holy Spirit! I secretly thought, 'you must be joking'! Anyway, we got there, I think, and heard the accounts of Jesus' baptism and his transfiguration from the Children's Bible and looked at the pictures.
Another class was enjoying various activities. They were having water play outside and I found a squirty thing. I had to really fight the temptation to spray everyone with water! I'll save that experience for you all here at church… I am having a little post-Easter break this coming week, so you'll need to check the newsletter to see when there is Mass. Of course, there is St Marychurch up the road, and Sacred Heart at Paignton, and Our Lady of Walsingham in Old Mill Road. Thanks once again to Fr PJ who is up-cycling for us.
We had a good Pastoral Council meeting during the week. As with the Finance Committee, it was good to meet up face-to-face. It was the first meeting, too, with both members of the Holy Angels and Assumption PPCs together. We went through the constitution to remind ourselves what we're meant to be doing. Are there any members of the congregation who are keen to be involved, especially our younger parishioners? I also wonder whether there is anyone who would like to be part of a little group to see how we can help with refugees and people coming from Ukraine? Please let me know.
Our prayers continue for our young people as they prepare to receive the sacraments of Confirmation and Holy Communion for the first time. When we prepare to receive sacraments like this it is important to increase our time of prayer and of getting to know the Lord in scripture, especially the Acts of the Apostles. We shall have a Novena to the Holy Spirit soon as we prepare for Pentecost after the celebration of Ascension. We also pray for Thomas and Courtney as they prepare for their marriage and life together. Bishop Mark's time as our bishop draws shorter as he prepares to take up ministry as Metropolitan Archbishop of Cardiff & Bishop of Menevia. I guess that means he will have two cathedrals. He will have two installations in Wales – one for Cardiff as Archbishop and the other as Bishop of Menevia. We pray for him and wish him well as he takes up his new responsibilities very soon.
We have received two statements from the Bishops of England and Wales, and Joy is kindly making these available for you to see. I wish you a good and blessed week ahead, and I will be praying for you. Please say a little prayer for me, too!
God Bless !
Fr Colin
Pray for the Sick
To protect the privacy and security of the sick members of the parish we have been advised NOT to publish the names here. Please continue to pray for the sick of the parish, our county, our country and our world especially while the corona pandemic continues throughout the world.
Question of the Week
Adults When have you felt that you betrayed the confidence of another, as Peter did when he denied Jesus ?
Children When have you let someone down who trusted you? How did you feel ?
FIRST HOLY COMMUNION 2021/2022
NEXT MEETING FOR CHILDREN ONLY
THURS 12TH MAY 6PM
Sacrament of Confirmation 2022
Our next Confirmation session will be Sat 21st May (After the Confirmation Retreat)
commencing with 9.30am Mass; Followed by our usual
group session in the parish room, ending at 11.30.
RCIA: Journey in Faith "Come and see".
The next meeting will be on 19th May from 6.30-
7.30pm in the Parish Centre (refreshments from 6pm).
No commitment is required. A warm welcome awaits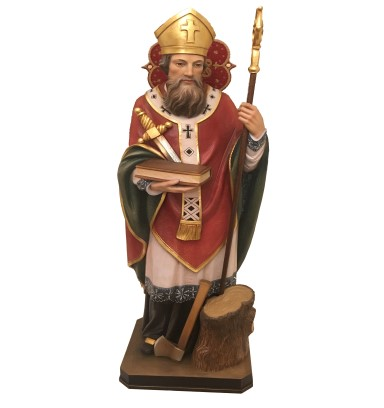 Founded in 1923 and named after the patron of the Diocese, the Guild of St Boniface exists to pray for God's blessing on the ministry, mission and well being of our Bishop and to offer financial support for his ministry in this Diocese and beyond. In his turn, the Bishop celebrates Mass four times a year for all the members.

Bishop Mark appointed Fr Colin as Warden of the Guild in 2019. Membership of the Guild is open to everyone over 18 on completion of the application form and enclosing either the Annual or Life subscription.

A membership form and a standing order form can also be requested from the Secretary/ Treasurer, Susanne Kowal, or from the parish office.
Couples for Christ
Couples for Christ (CFC) is a Christian Catholic Community for the renewal and strengthening of family life and for making the love of God known and experienced among the poor. It started in June 1981 in Manila, Philippines with 16 couples. Now it is a worldwide community in 127 countries with more than a million active members. It is a highly evangelistic community and is officially recognized by the Vatican's Pontifical Council of the Laity. As members we are moved by the Holy Spirit, one with the Catholic Church, blessed to witness to Christ in love and service. We, the Couples for Christ members, are committed to live in God's righteousness and holiness, evangelizing people through a life of love and service. The CFC community offers support "from womb to the tomb", meaning we have ministries for families and individuals as follows: 1. Kids for Christ (KFC): 0-11 yrs old; 2. Youth for Christ (YFC): 12- 21 yrs old; 3, Singles for Christ (SFC): 22 – 40 yrs old; 4. Handmaids of the Lord (HOLD): 41 years old and above, including widowed women; 5. Servants of the Lord (SOLD): men 41 years old and above, including widowed men. For further information please contact Nick Salabsab on nsalabsab@yahoo.co.uk or Tel. 01803315628.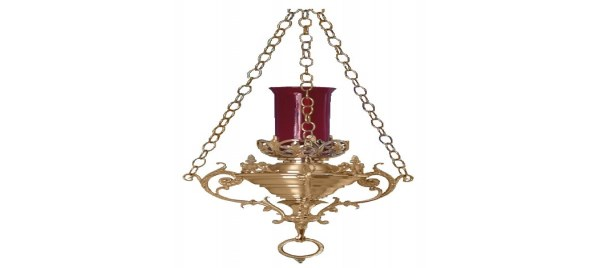 ASSUMPTION SANCTUARY LAMP

SPONSORED BY DOREEN & MIKE SMYTH
FOR
FR COLIN, PR PJ, DEACON ROBERT & CHURCH FAMILY
---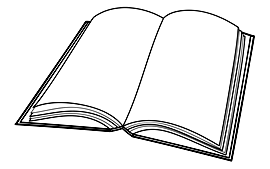 Readers
| | | | |
| --- | --- | --- | --- |
| Date | Time | Reader(s) | |
| | | | |
| Sat 21 | 06.00pm | J BEACROFT/B PAICE | |
| Sun 22 | 10.30am | SR BENIGNUS/SOPHIA | |
| | | | |
Eucharistic Ministers
| | | |
| --- | --- | --- |
| Sat 21 | 06.00pm | A RODGERS |
| Sun 22 | 10.30am | R & N SALABSAB |
| | | |
Coffee Team
| | | | | | | | | | | | | | |
| --- | --- | --- | --- | --- | --- | --- | --- | --- | --- | --- | --- | --- | --- |
| Sun 22 | 10.30am | | MARY & JULIA | | | | | | | | | | |
| | | | | | | | | | | | | | |
---
| | | | |
| --- | --- | --- | --- |
| OFFERINGS 24/04/22 | | | |
| | | | |
| GIFT AID | | | £298.00 |
| LOOSE PLATE | | | £375.01 |
| SEMINARIANS | | | £180.29 |
| | | | |
| God Bless all contributors | | | |
| | | | |