SUNDAY 28TH NOVEMBER
FIRST SUNDAY IN ADVENT
A WARM WELCOME TO ALL OUR VISITORS
Popes Intentions for the month of December
Intention – Evangelization – Catechists
Let us pray for the catechists, summoned to
announce the Word of God: may they be its
witness, with courage and creativity in the power
of the Holy Spirit.
Mass Times
(The following Masses may be streamed)
Date
Time
Dedication
Sun 28
Assumption
10.30am
Mike Hinchey R.I.P.
Victor Cotton R.I.P.
03.00pm
Adoration, & Benediction
Holy Angels
08.00am
Confessions
08.30am
Julia Ladevina
Mon 29
NO MASS
Tue 30
St Andrew
09.30am
Intentions of Anne Marie.
Maureen Lyden R.I.P.
Wed 01
Holy Mass
09.30am
Morning Prayer
10.00am
Aniela & Adam Kowal & Family R.I.P.
Thu 02
Holy Mass
St Osmund of Salisbury
09.30am
Mary Williams R.I.P.
Fri 03
Holy Mass
St Francis Xavier
09.30am
Betty & Mark Ekert R.I.P.
Sat 04
Holy Mass
09.30am
Peter Perrett R.I.P.
05.15pm – 05.45pm
Confessions
06.00pm
People & Parish.
Sun 05
Holy Mass
10.30am
Michael & Mary Hanley R.I.P.
Marie Youngs R.I.P.
Holy Angels
08.00am
Confessions
08.30am
B Edgar R.I.P.
Carlo Acutis Servant of God 1991-2006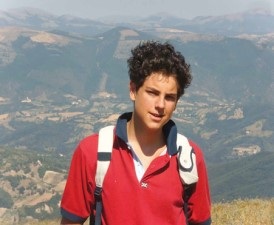 Carlo was born in London of Italian parents. Soon afterwards the family moved back to Italy and settled in Milan where Carlo grew up. He had a very ordinary childhood just like any of us here today. His Mother worked so he went to Nursery school, then on to primary and secondary school. Carlo was very friendly, he would talk to anyone and everyone he met, and he asked many questions. His parents were not very religious his Mother admitting that she hardly remembered what the inside of the church looked like but she had Carlo Baptised at an early age as was the custom.
He made his First Holy Communion aged 7yrs and his Mother could not keep up with these questions so she enrolled on a Theology course so that she would learn about the faith. Carlo was an inspiration to her and brought both his parents back to the faith with his inspiring love of Jesus. Since receiving his First holy communion he never missed daily Mass and would stay on afterwards to pray in front of the Blessed Sacrament. It was his Highway to Heaven. His Mother was asked to help with the Catechism classes in the parish and as Carlo was an only child he went along with her at an early age. He learnt while attending these classes about the 'real presence' of the Lord in the Blessed Sacrament and at the age of 11 he became a Catechist along with his Mother! The children adored him and he was excellent at this task being close in age to the pupils.
His moto and his life plan was always be close to Jesus. How amazing and wonderfully inspiring is that? He loved reading, especially books about the Saints and was very fond of the Virgin Mary and especially Our Lady of Fatima and the Angels of peace who first came to prepare the children of Fatima for Our Lady's visions and teach them to pray the rosary. Carlo received the Sacrament of Confirmation when about 11 yrs old and had by this time developed an interest in the computer. He was what we consider to be a Geek! He was a very kind and thoughtful guy, he always took the side of the underdog to help them. He loved Football and playing computer games and was popular with his fellow classmates doing all the ordinary things young boys do with their friends, he also had a great love of animals.
Carlo used his skills in a positive way. He is best known for the Exhibition he created on the web of over 160 Eucharistic Miracles that had taken place over the years around the world and are still happening to this day. These are a few that have occurred since his death that are also included. We have selected some 33 posters depicting various Eucharistic miracles over the ages that we will display in rotation around the Narthex.
We have a miracle of the Blessed Sacrament here at Mass every time we hear Mass. We don't seem to realize that we are sitting on a miracle, every Mass offered to the Lord is a Miracle. This display comes to us to try to bring home to us all the great gift Jesus has given us in the Daily Mass. Please take time to come and view the posters as we put them up in rotation for all to contemplate. Carlo understood the magnitude of these miracles but do we?
Carlo died of Leukaemia in October 2006 . Thank you Jesus for the amazing young guy Carlo, for his fantastic gift to the church to help us understand the Blessed Sacrament in this 21 st Century. He has been named the patron saint of the Internet and of Youth Today. Look up his websites http://www.miracolieucaristici.org/en/Liste/list.html
WITH ALL GOOD WISHES, ANNE WHITEHEAD
PRAYER FOR THE SYNOD:
We stand before You, Holy Spirit,
As we gather together in Your name.
With You alone to guide us, make Yourself at home in our
hearts;
Teach us the way we must go
And how we are to pursue it.
We are weak and sinful;
Do not let us promote disorder.
Do not let ignorance lead us down the wrong path
Nor partiality influence our actions.
Let us find in You our unity
So that we may journey together to eternal life
And not stay from the way of truth
And what is right.
All this we ask of You,
Who are at work in every place and time,
In the communion of the Father and the Son,
Forever and ever. Amen

A message from CAFOD: Thank you for supporting our Climate Crisis Appeal for our recent Harvest
Family Fast Day. Every donation helps us in our work and is gratefully received. cafod.org.uk/climatecrisis

Please join the Bishops' Conference and the Catholic Community here and around the world to pray
for the success of the upcoming UN climate talks in Glasgow, COP26, from 31 October to 12 November.
There are prayer cards at the back of church; please do take one and pray that that world leaders
will put the needs of marginalized communities around the world, those most affected by climate
change, right at the heart of these climate talks. For more information see cafod.org.uk/COP26

May the Holy Spirit inspire all political leaders at COP26 and instill in them the courage and gentleness to implement fairer solutions for the most vulnerable and to protect our common home.
Prayer for the COP26 climate summit

Loving God,
We praise your name with all you have created.
You are present in the whole universe,
and in the smallest of creatures.
We acknowledge the responsibilities you have placed
upon us as stewards of your creation.
May the Holy Spirit inspire all political leaders at COP26 as they seek to embrace the changes needed to foster a more
sustainable society.
Instil in them the courage and gentleness to implement fairer solutions for the poorest and most vulnerable,
and commit their nations to the care of Our Common Home.
We ask this through Our Lord Jesus Christ your Son. Amen
Pray for the Sick
To protect the privacy and security of the sick members of the parish we have been advised NOT to publish the names here. Please continue to pray for the sick of the parish, our county, our country and our world especially while the corona pandemic continues throughout the world.
Question of the Week
Adults If I were meeting Jesus tomorrow, what wouldI do differently?
Children What can I do to become a better disciple of Jesus?
The Guild of St Boniface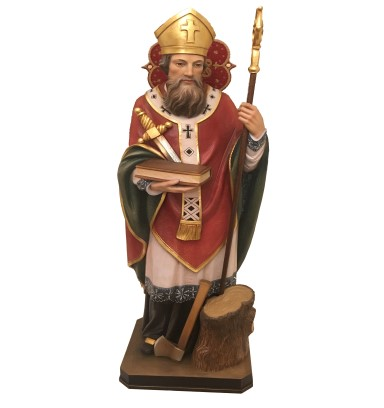 Founded in 1923 and named after the patron of the Diocese, the Guild of St Boniface exists to pray for God's blessing on the ministry, mission and well being of our Bishop and to offer financial support for his ministry in this Diocese and beyond. In his turn, the Bishop celebrates Mass four times a year for all the members.

Bishop Mark appointed Fr Colin as Warden of the Guild in 2019. Membership of the Guild is open to everyone over 18 on completion of the application form and enclosing either the Annual or Life subscription.

A membership form and a standing order form can also be requested from the Secretary/ Treasurer, Susanne Kowal, or from the parish office.
Walking Together
Everyone is invited to a Diocese of Plymouth online event on 16 November at 7pm where Austen Ivereigh will explore the topic: "Behind the global synod: why Pope Francis wants you to speak boldly and listen carefully." Austen Ivereigh is a writer, journalist and commentator best know for his books on and with Pope Francis, and
for his role in the media explaining the convictions of the Catholic Church. He is a follow in Contemporary Church History at Campion Hall, Oxford and a regular contributor to The Tablet.

Please register if you would like to join us for what will be a really interesting discussion, with an opportunity
for Questions and Answers. https://www.eventbrite.co.uk/e/behind-the-global-synod-a-talk-by-austen-ivereigh-tickets-196421952347
CELEBRATE is running the Parenting for Faith course on Zoom!
The Parenting for Faith course is for you – it's not just mums and dads who long for children and teens to know God for themselves. Whether you're a parent, guardian, grandparent, family member, friend, or catechist, you can help the young people in your life develop a vibrant and connected relationship with God Dates: Block one: 2nd, 9th, 16th, & 23rd November 2021. Optional evening: 30th November 2021 with Rachel Turner, Parenting for Faith Pioneer. Block two: 11th, 18th, 25th January & 1st February 2022 During the sessions there will be opportunity to discuss the content in small groups online. These will be organised in regions so that you can get to know other families in your area. Watch the trailer for the course here To book your free place on the course, you need to register here: www.celebratetrust.org/parentingforfaith
FIVE BIBLE STUDIES ON THE ADVENT SUNDAY GOSPELS
Mauro Iannicelli will break-open the forthcoming Advent Sunday Gospels with in-depth teaching and
stimulating questions. As a result, you will experience Sunday Mass in a new way!
Five Wednesdays: 24 Nov | 1 Dec | 8 Dec | 15 Dec | 22 Dec (7-8pm UK Time).
Free of Charge | LIVE sessions on YouTube. Info & Registration: https://comeandsee.org/advent
HCPT 539
"The Ladykillers" – (Five oddball criminals planning a bank robbery rent rooms on a cul-de-sac from an
octogenarian widow under the pretext that they are classical musicians)
A Comedy Thriller Charity Performance at the Little Theatre by TOADS Theatre Co. on Sat 11th December at
7.30pm. Tickets £10 each -£5 for under 13 available from Barney Bettesworth 01803 606807 or email
barney@bettesworths.co.uk All proceeds to hcpt Group 539 PLEASE SUPPORT THIS EVENT!
Mary's Meals Double the Love
From November to January, every gift given to Mary's Meals will doubled by a group of generous supporters, up to £1.6m. This means a gift of just £15.90 will feed, not one, but two children, a life-changing daily school meal for a whole school year! Your kindness brings joy to more than two million children around the world who we serve – including those affected by natural disasters, conflict and the ongoing Covid pandemic. For more information, please visit www.marysmeals.org.uk
Couples for Christ
Couples for Christ (CFC) is a Christian Catholic Community for the renewal and strengthening of family life and for making the love of God known and experienced among the poor. It started in June 1981 in Manila, Philippines with 16 couples. Now it is a worldwide community in 127 countries with more than a million active members. It is a highly evangelistic community and is officially recognized by the Vatican's Pontifical Council of the Laity. As members we are moved by the Holy Spirit, one with the Catholic Church, blessed to witness to Christ in love and service. We, the Couples for Christ members, are committed to live in God's righteousness and holiness, evangelizing people through a life of love and service. The CFC community offers support "from womb to the tomb", meaning we have ministries for families and individuals as follows: 1. Kids for Christ (KFC): 0-11 yrs old; 2. Youth for Christ (YFC): 12- 21 yrs old; 3, Singles for Christ (SFC): 22 – 40 yrs old; 4. Handmaids of the Lord (HOLD): 41 years old and above, including widowed women; 5. Servants of the Lord (SOLD): men 41 years old and above, including widowed men. For further information please contact Nick Salabsab on nsalabsab@yahoo.co.uk or Tel. 01803315628.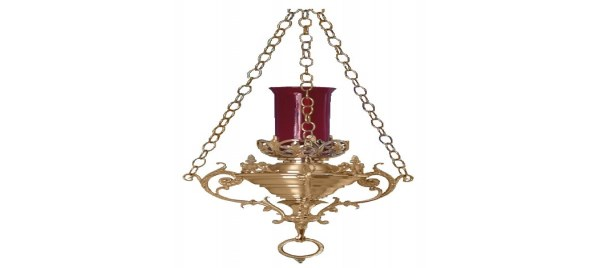 ASSUMPTION SANCTUARY LAMP

SPONSORED BY CAROL MARTIN
FOR
MIKE HINCHEY R.I.P

---
HOLY ANGELS SANCTUARY LAMP

SPONSORED
FOR
MANUEL ANDRADE R.I.P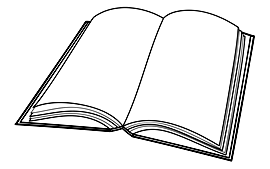 Readers
| | | | |
| --- | --- | --- | --- |
| Date | Time | Reader(s) | |
| | | | |
| Sat 04 | 06.00pm | A RODGERS/J GIAMPAGLIA | |
| Sun 05 | 10.30am | ALEKSANDRA/J WELLS | |
| | | | |
Eucharistic Ministers
| | | |
| --- | --- | --- |
| Sat 04 | 06.00pm | D BONE |
| Sun 05 | 10.30am | J PARTENHEIMER/A EBERLE |
| | | |
Coffee Team
FIRST HOLY COMMUNION 2021/2022

IF YOUR CHILD WILL BE 8 YEARS OLD BY JUNE 2022 AND YOU WISH THEM TO MAKE THEIR FIRST HOLY COMMUNION NEXT YEAR PLEASE FILL OUT THE SPREADSHEET AT THE BACK OF THE CHURCH THIS YEAR'S FIRST HOLY COMMUNION WILL TAKE PLACE ON SATURDAY 9TH OCTOBER
| | | | |
| --- | --- | --- | --- |
| OFFERINGS 21/11/21 | | | |
| | | | |
| GIFT AID | | | £326.10 |
| LOOSE PLATE | | | £282.52 |
| God Bless all contributors | | | |