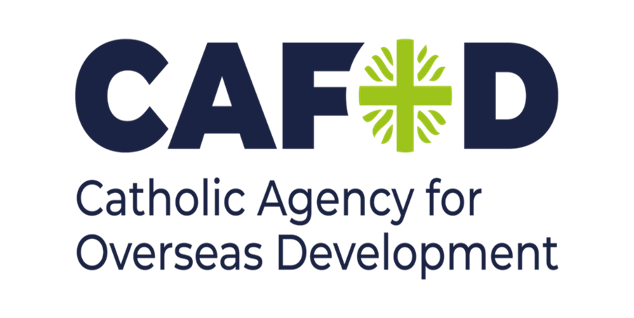 is the official aid agency of the Catholic Church in England and Wales and is part of Caritas International. We are one of the largestaid networks in the world and a member of theDEC (Disasters Emergency Committee.) Because of our global reach and local presence we have the potential to reach everyone. In 2022, because of its pre-existing local presence, CAFOD, with the Red Cross, was one of the first charities to respond to the massive humanitarian crisis resulting from the invasion of Ukraine.
Our local experts help some of the poorest and most difficult-to-reach people in Africa, Asia, Latin America and the Middle East. Through a local priest, midwife, or water engineer our global reach is present in local communities. These skilled women and men understand what people need because they are part of the communities they work in. Their commitment, passion and knowledge reach people that other organisations can't. We help everyone regardless of faith, gender and ethnicity and work in 165 countries.
CAFOD'S work consists not only of responding to emergencies, but ongoing development projects, such as safe water provision and resilience to climate change.
CAFOD also campaigns for global justice, so that every woman, man and child can live a full and dignified life. Our current campaigns concern Climate Change and Fixing the Food System, which are closely related.
CAFOD prays for our brothers and sisters around the world and those who strive to help them. (The CAFOD website has some beautiful prayer resources and is well worth a look!)
Our ASSUMPTION PARISH CAFOD GROUP is small and friendly and we would welcome new members. Any funds we raise through social events, collections and legacies contribute to CAFOD'S work for our brothers and sisters in need. The volunteering of Catholic communities keeps CAFOD'S overheads lower than those of many other charities, so that more of the funds raised reach the people who need them.
Parish contacts are Adam and Anne Krasnopolski and we hope to hear from you. Our contact details are available through Joy in the Parish Office.